Why Baking The Goods
Baking should be a stress-free way to bring joy to people's lives. I know how intimidating it can be, so Baking the Goods is all about breaking down the best baking techniques into digestible, tasty little nuggets.
I'm here to encourage, educate and empower you as a home baker.
Recipes are my craft
My recipes here are rigorously tested. Like, a lot.
Each recipe post is full of visual tips, tricks and techniques to make baking a breeze. I honor the ingredients and to keep the baking process as simple and as aesthetically pleasing as possible. I'm a visual learner, so I share step-by-step recipes with informative imagery guiding you through each recipe.
Baking The Goods is not just a baking blog with flowery writing and pretty pictures of an impossibly perfect presentation. It's a vast recipe resource with the best baking recipes and techniques I've created and refined over the years. Think of Baking The Goods as a learning tool to help you become a skilled and confident baker.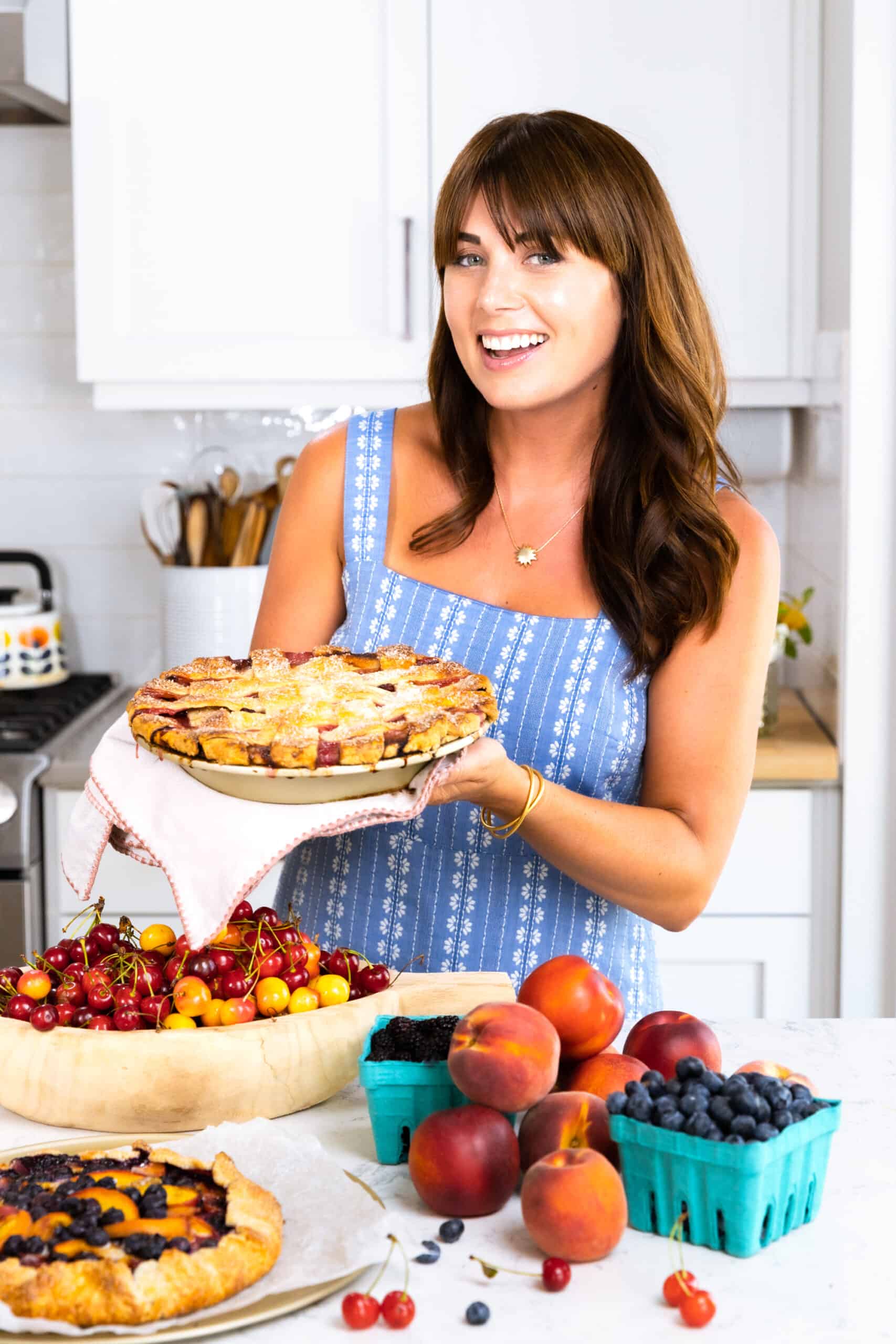 About Becky Sue
I'm a baker, recipe developer, blogger, photographer and stylist with a passion for process and approachability.
I was lucky enough to grow up in the wonderland known as the Pacific Northwest. I'm a Washingtonian turned Oregonian converted Californian, living in Central California Coast and loving it. I am a west coaster to the core, forever inspired by the poppin' produce and laidback landscape of the west.
I began my professional career as an interior designer. That turned into video production design, and eventually into running a studio with my hubs. Design is baked into my DNA and highly influences my food styling and photography.
After years spent hunched over the computer, I began baking as a way to break away from the screen. I quickly realized I had a knack for it and found myself spending more time in the kitchen. Friends and family started asking for my recipes, specifically my Brown Butter Chocolate Chip Cookies with Sea Salt. So, I started adding recipes, and some of the worst food photos the internet has ever seen, to my design portfolio website.
Eventually, I got serious and taught myself how to use a proper camera, develop recipes, run a website and navigate the mysterious, dark waters of social media. Baking The Goods officially launched in 2012, and I have been busting my buns to bring you my best, tried-and-true recipes since. I wear a whole lot of aprons around here, and I'm constantly learning, developing and striving to streamline the system. I will probably always be a terrible bookkeeper and self-promoter, but I am infinitely grateful that I get to bake the goods along the way!
Thank you for visiting Baking The Goods and supporting me with your time, bakes, likes, shares, encouragement, feedback and most of all, love. Your support is what keeps me going and allows me to keep Baking The Goods.

✌🏻❤️+🍪Becky Sue