Peanut Butter has it hard. For so long it's always been peanut butter and jelly. But now, that smooth and alluring European named Nutella keeps stepping into J's spreadable territory. We all know PB & J belong together, but some of us have experienced the allusive combo of PB & N and we are pretty enamored by the whole thing. Don't get me wrong, PB & J will always be my first love, but now that I've experimented with PB & N, things are a little complicated.
If forced to choose between the two, I think Peanut Butter might just retreat back into the jar and hide out in the back of the pantry for as long as possible. It's unthinkable to choose between the two of them because they are so different and each have a lot of attractive qualities. Jelly is classic, familiar, dependable, sweet and bright. Nutella is deep, dark, smooth, fresh and European. It's like apples and oranges.
When faced with this dilemma while baking my Peanut Butter Cookie Cups, I did what any self-respecting player (er, baker) does. Instead of choosing between the two, I shamelessly played them both.
The fine folks at The Jelly Queens sent me a jar of their fabulous Four Berries Jam and I just had to marry it with these Peanut Butter Cookie Cups. This jam honestly tastes like berries straight off the vine. I love that some of the berries are still whole in the jar. It gives the jam a comforting and down to earth texture with a punch of sweetness and a twinge of tart just when you want it. When filled with this jam, the cookie cups taste like the best PB & J ever made.
The Nutella had immigrated into my pantry a few days before and kept calling to me from behind the door. So, it too got all mixed up in this confectionary love triangle. The combo of the peanut butter cookies and the rich and smooth Nutella tastes so decadent that you almost feel guilty after indulging. Almost.
If you are finding yourself torn between the classic and the progressive, I say keep an open mind and treat yourself to both.
I just realized you could also fill these with a dark chocolate ganache. Three is a crowd, isn't it?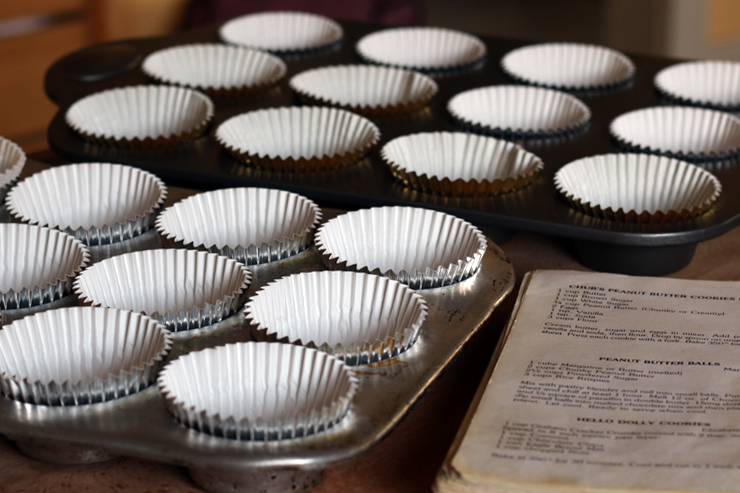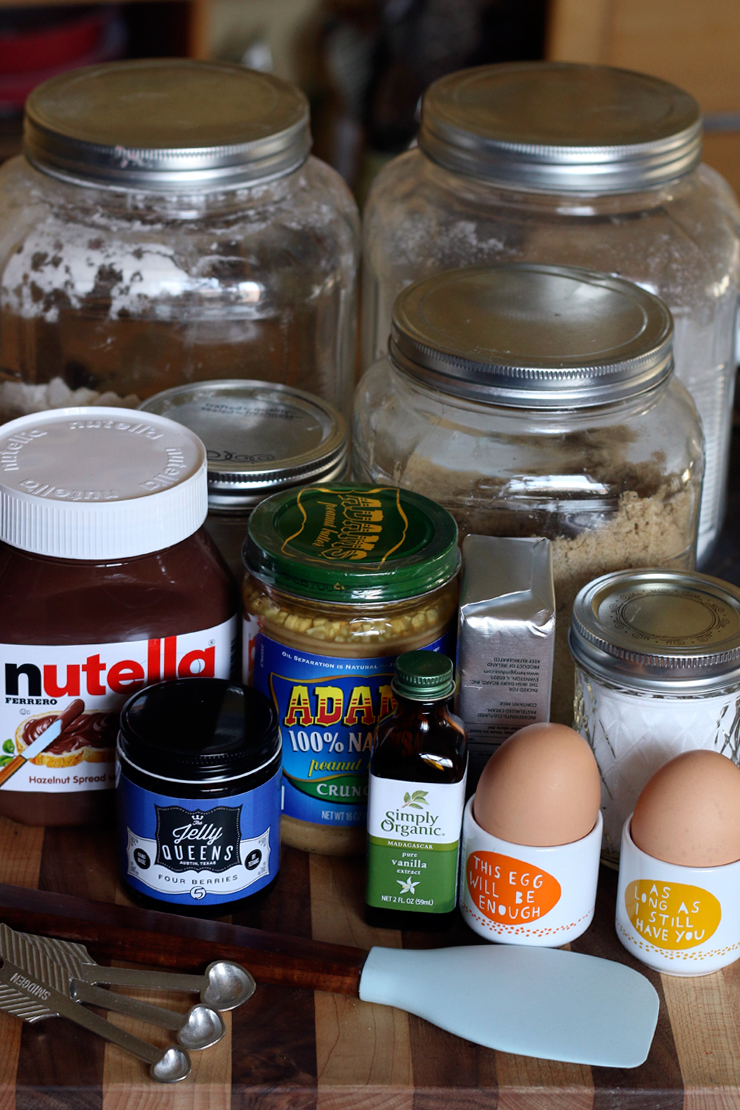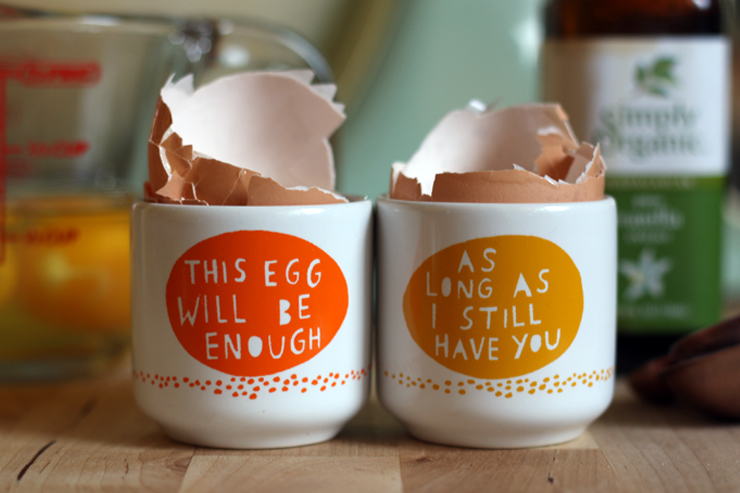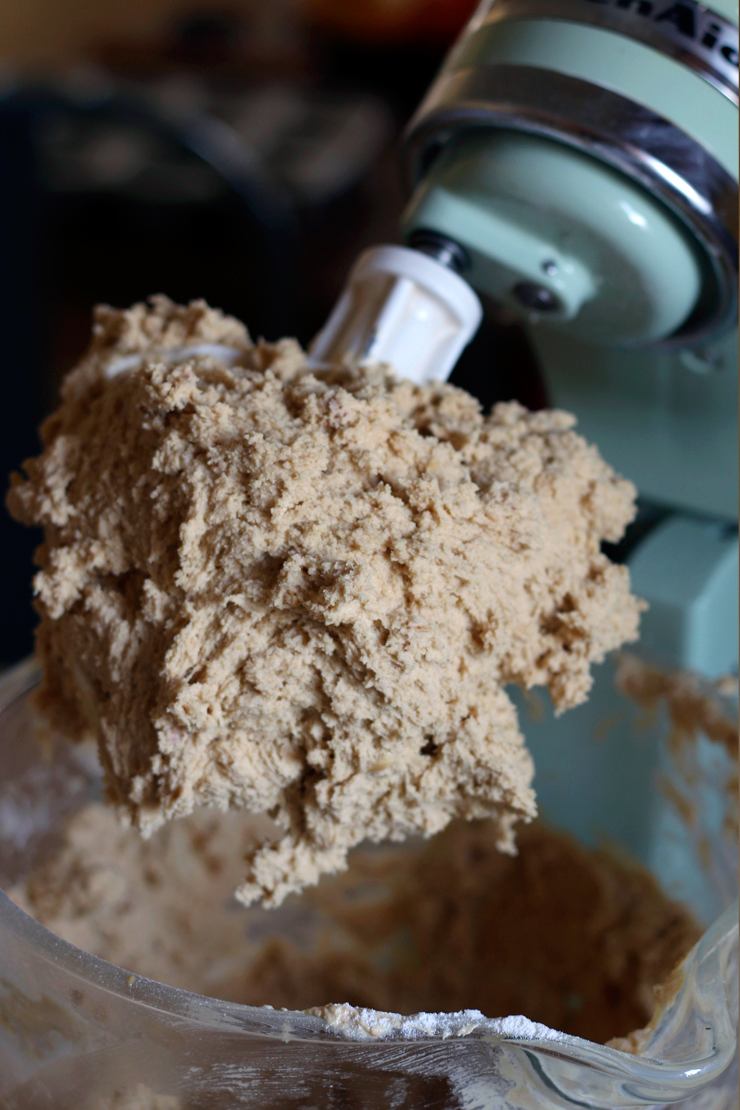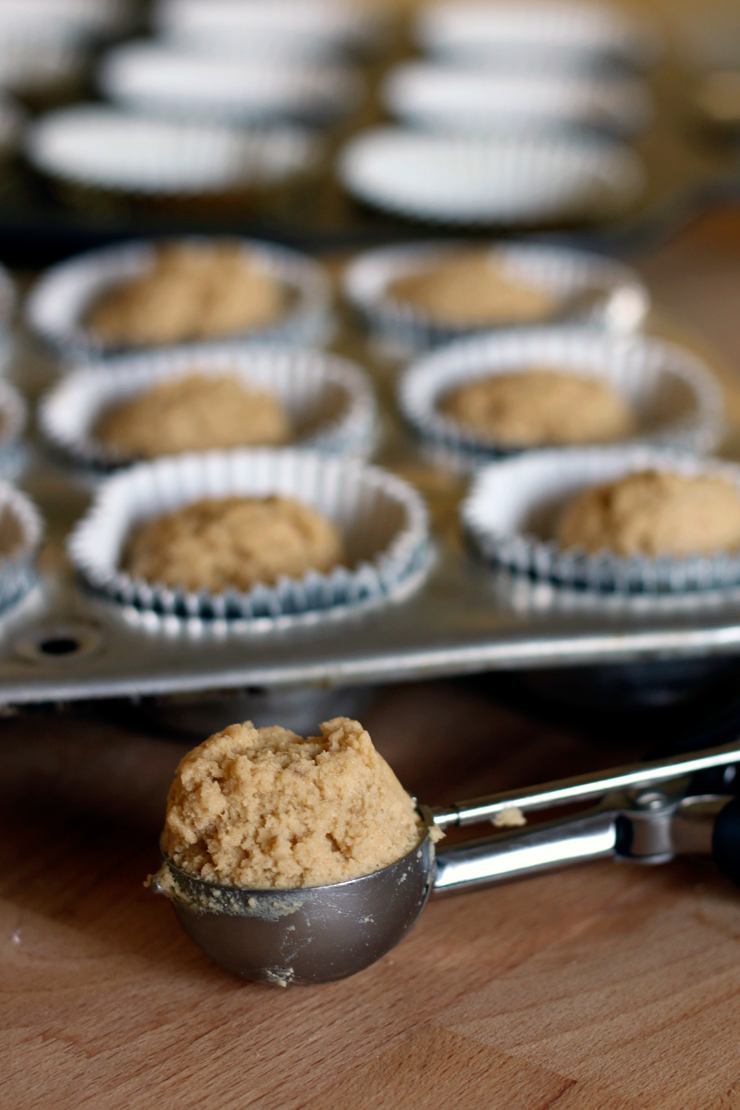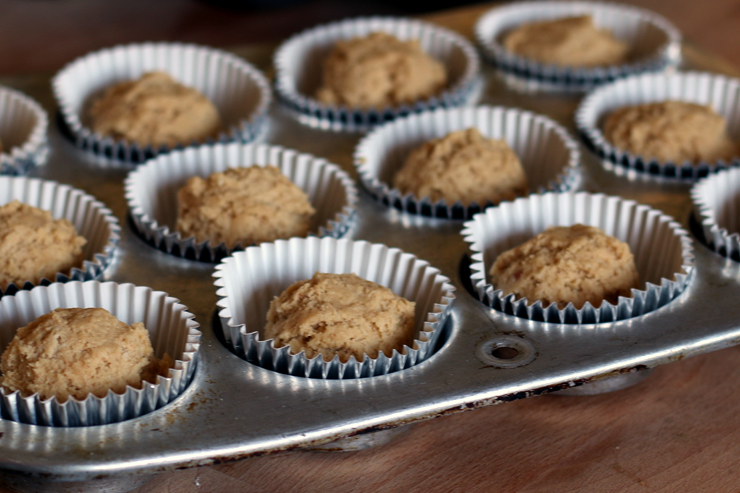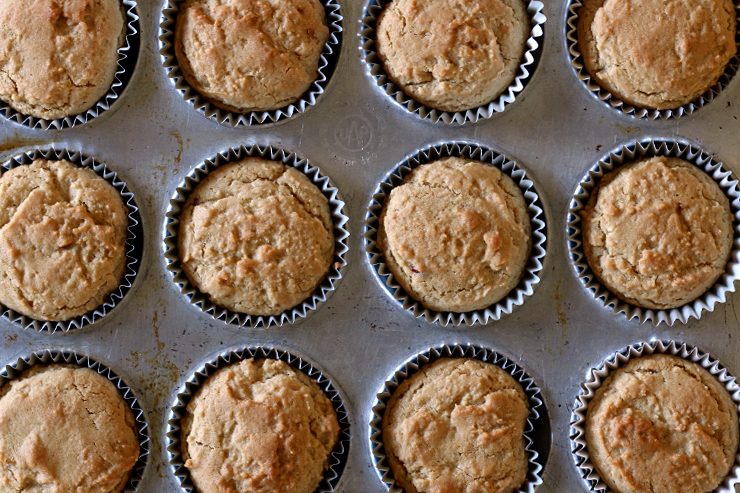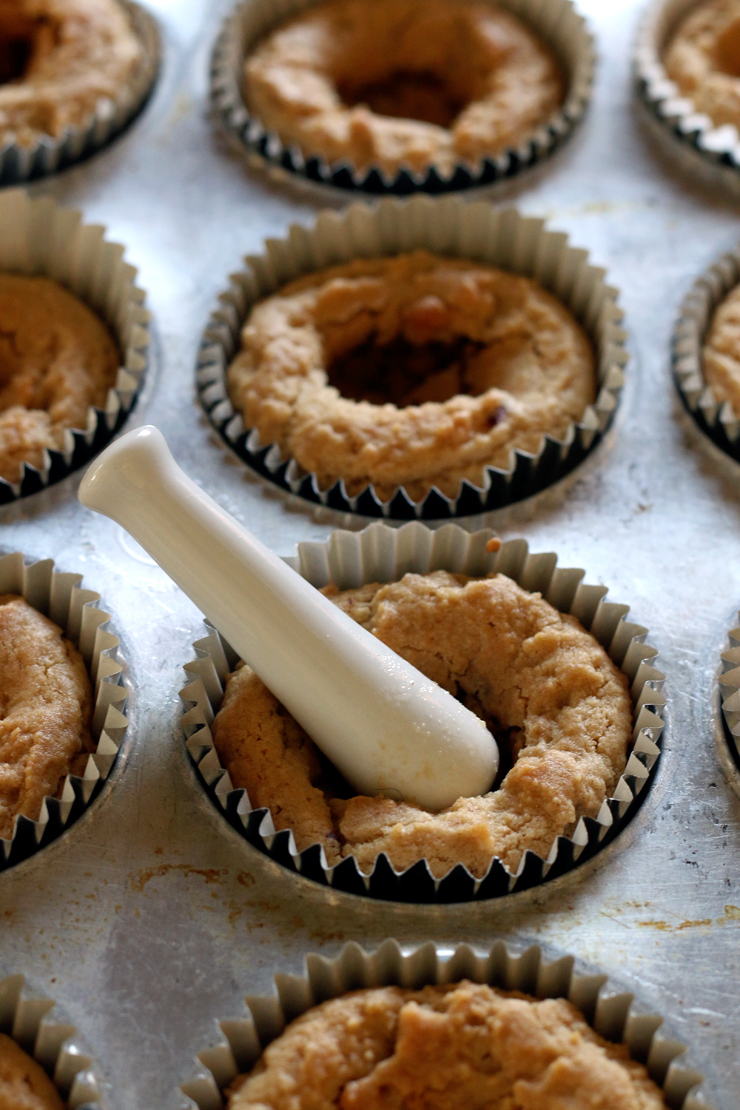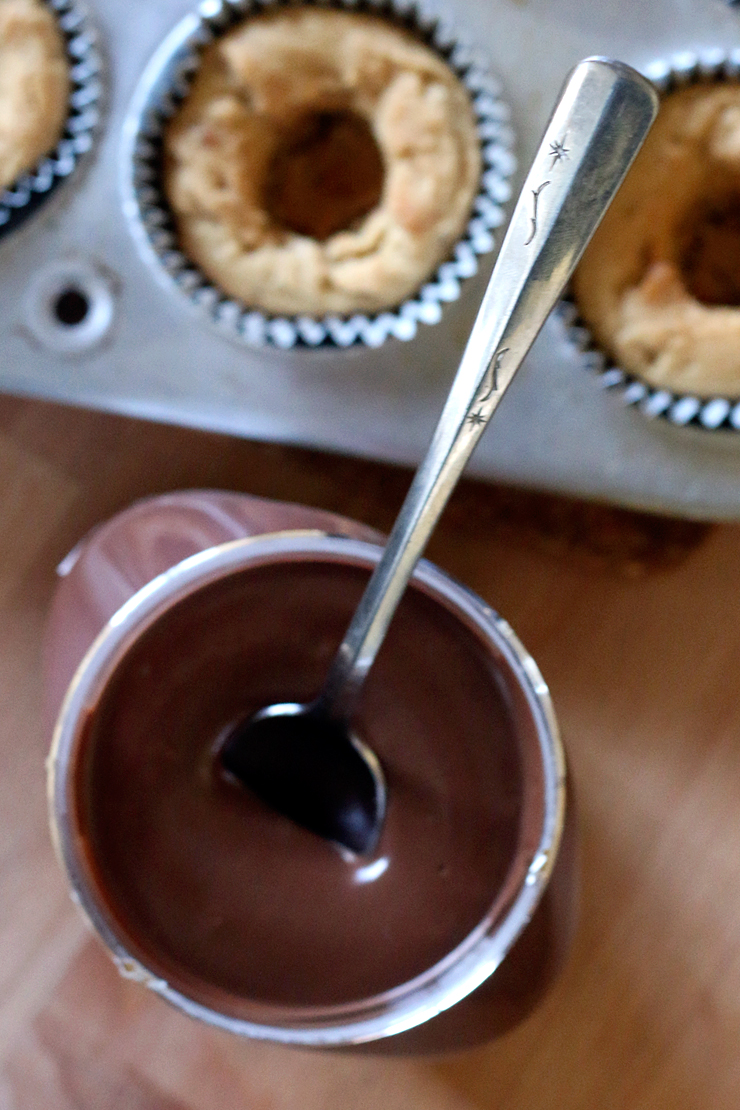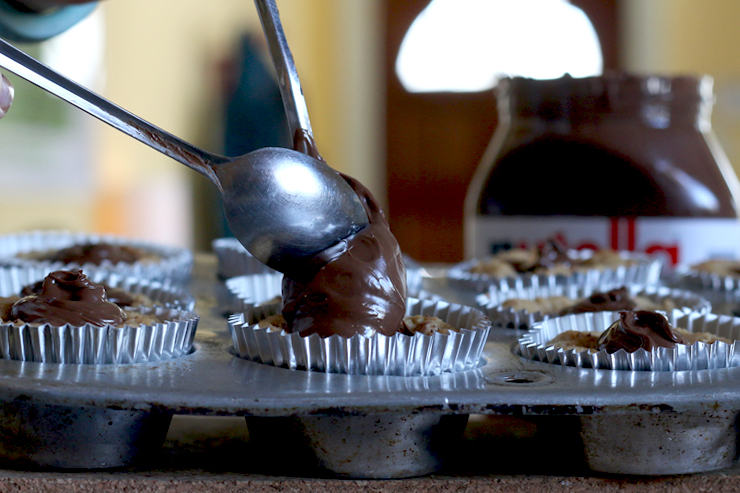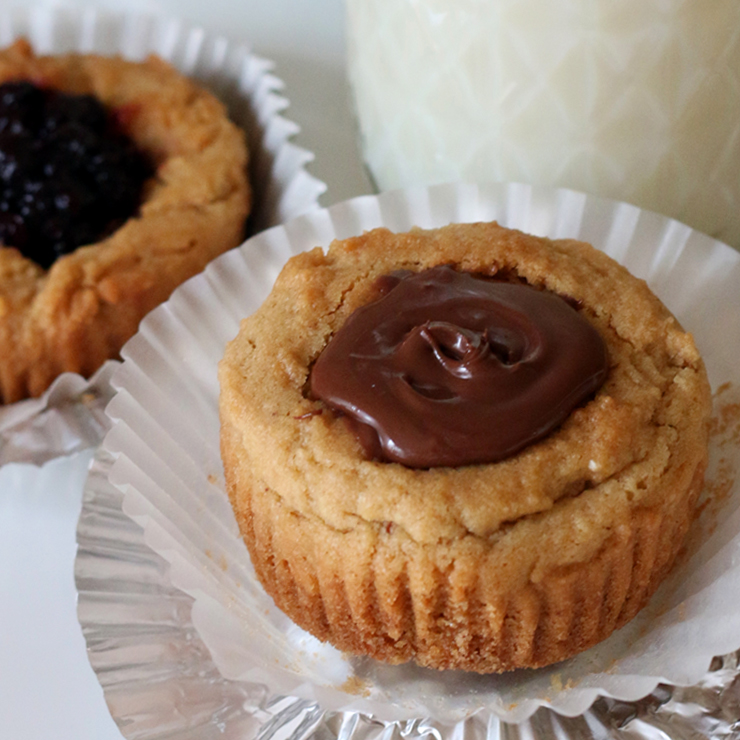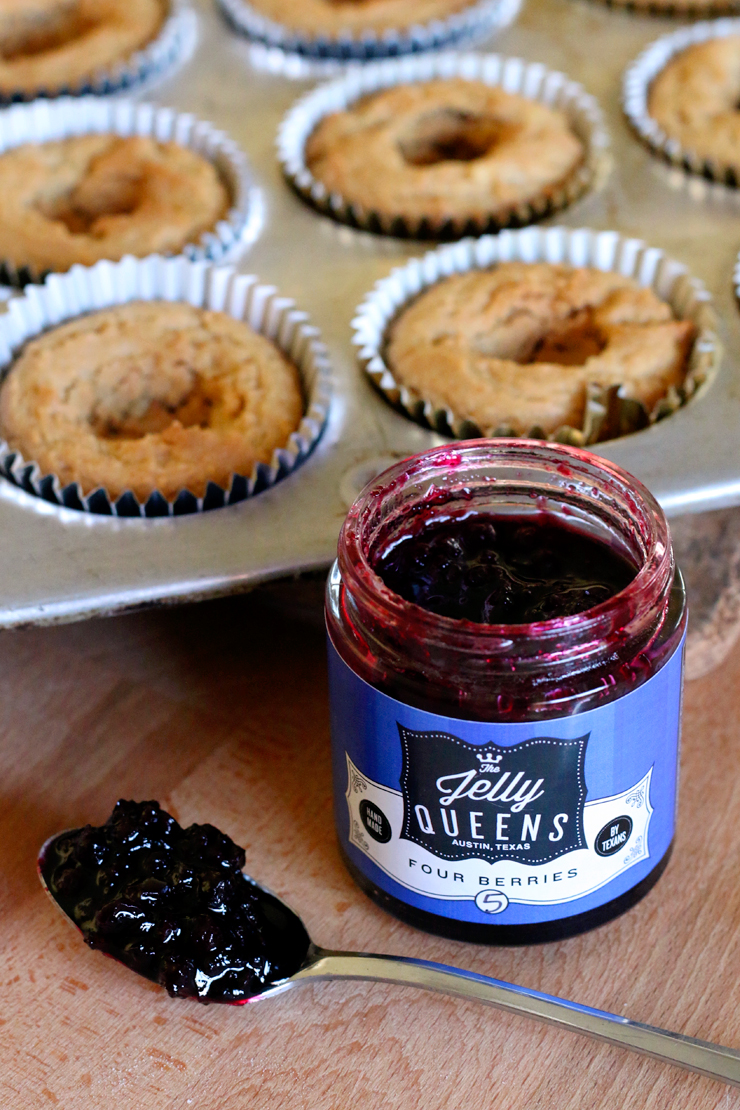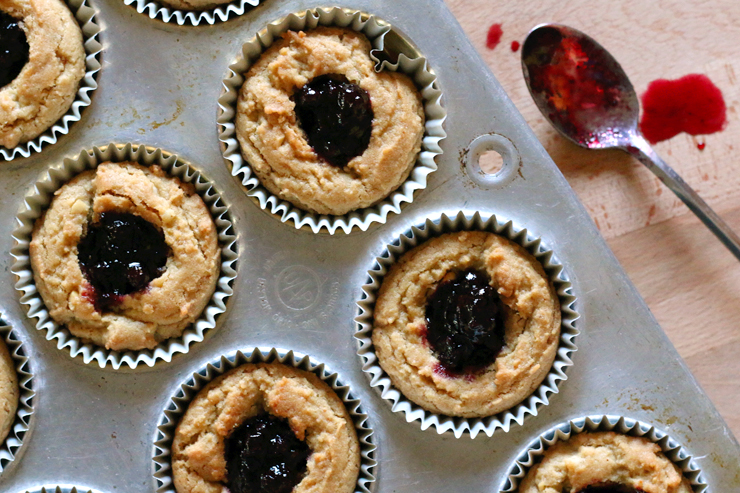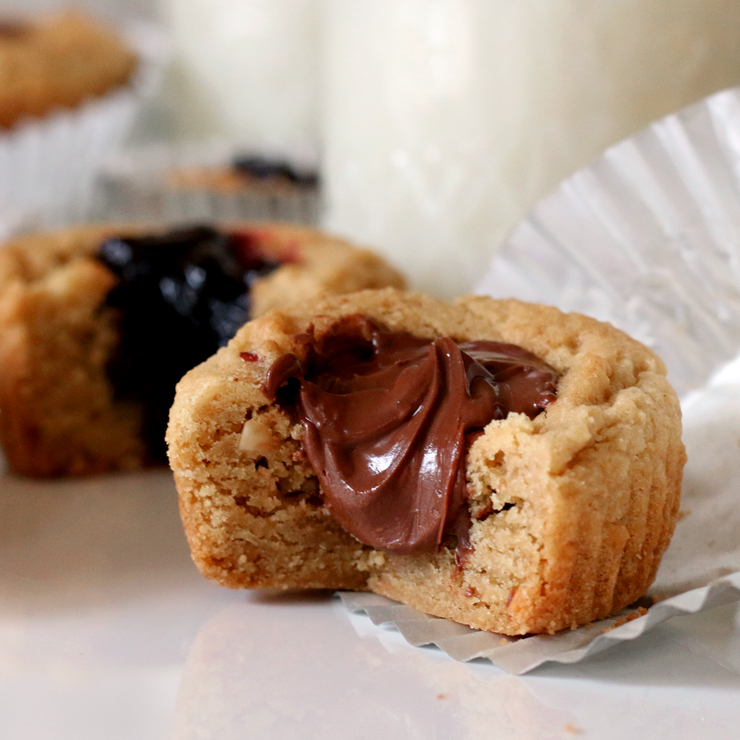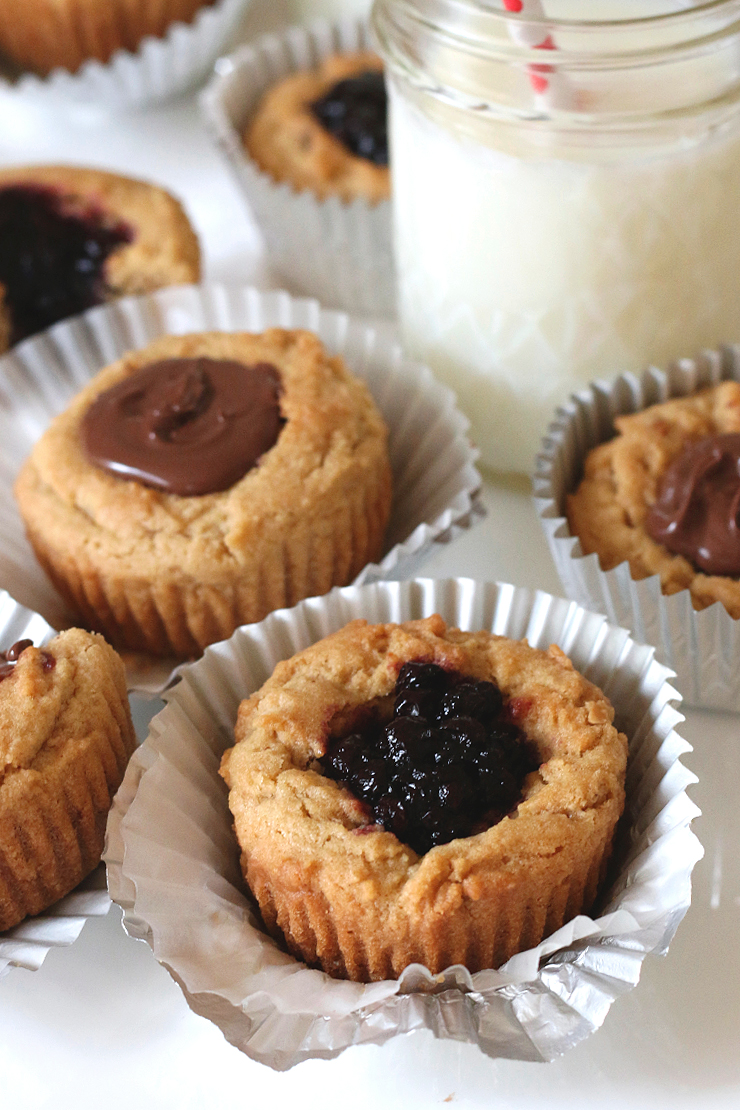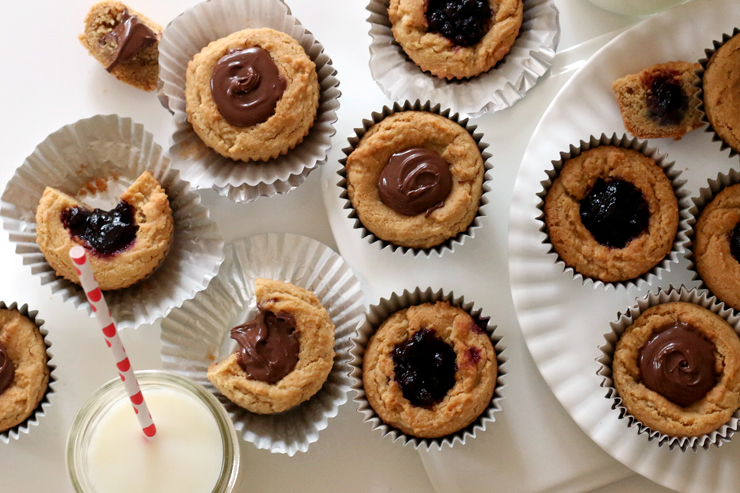 Print
📖 Recipe
Peanut Butter Cookie Cups with Nutella or Jam Filling Recipe
---
Description
Bake up these irresistible soft and chewy Peanut Butter Cookie Cups and then combo them with your favorite filling; creamy Nutella, sweet jam or even a rich chocolate ganache.
---
all purpose flour -

3

cups

baking soda - 2 teaspoons
salt - 1 teaspoon
unsalted butter at room temperature - 1 cup (2 sticks)
granulated sugar -

1

cup

brown sugar - 1 cup - lightly packed
peanut butter - chunky or creamy -

1

cup

eggs at room temperature - 2
pure vanilla extract - 2 teaspoons
Nutella -

¾

cup

Berry Jam -

¾

cup
---
Instructions
Line 3 muffin tins with cupcake liners and set aside.
Preheat oven to 350°.
Combine the flour, baking soda and salt together in a bowl and whisk to combine.
Using a stand mixer with the paddle attachment, blend together the butter, sugar and brown sugar on medium speed until light and fluffy, about 3-5 minutes. Be sure to scrape the sides of the bowl down a couple of times with a rubber spatula.
Add the peanut butter and and cream together for about a minute, scrape the sides of the bowl down again.
Crack the eggs into a liquid measuring cup and add the vanilla. Slowly add to the sugar mixture one egg at a time, allow the first egg to blend in completely before adding the second egg. Scrape the sides of the bowl down.
With the mixer on a low speed, gradually add the dry ingredients. Once fully mixed, be sure to scrape down the sides of the bowl and blend until the dough is cohesive and well mixed.
Form 2 tablespoon (about 1.4 ounces) sized dough balls and set each ball in a the lined muffin cup.
Bake for 15-18 minutes, until the cookies puff to the top of the liners and turn a deep golden color, rotating the pans halfway through.
While the cookie cups are still warm (not hot), create about a teaspoon sized indention in the top center of each cookie cup by gently pressing your thumb, the back of a rounded measuring spoon, or another small rounded object halfway into the cookie.
Allow the cookies to cool and fill them as you wish. I used Nutella for half of the cookies and this Four Berries Jam from Jelly Queens for the other half.
Prep Time:

25 minutes

Cook Time:

35 minutes