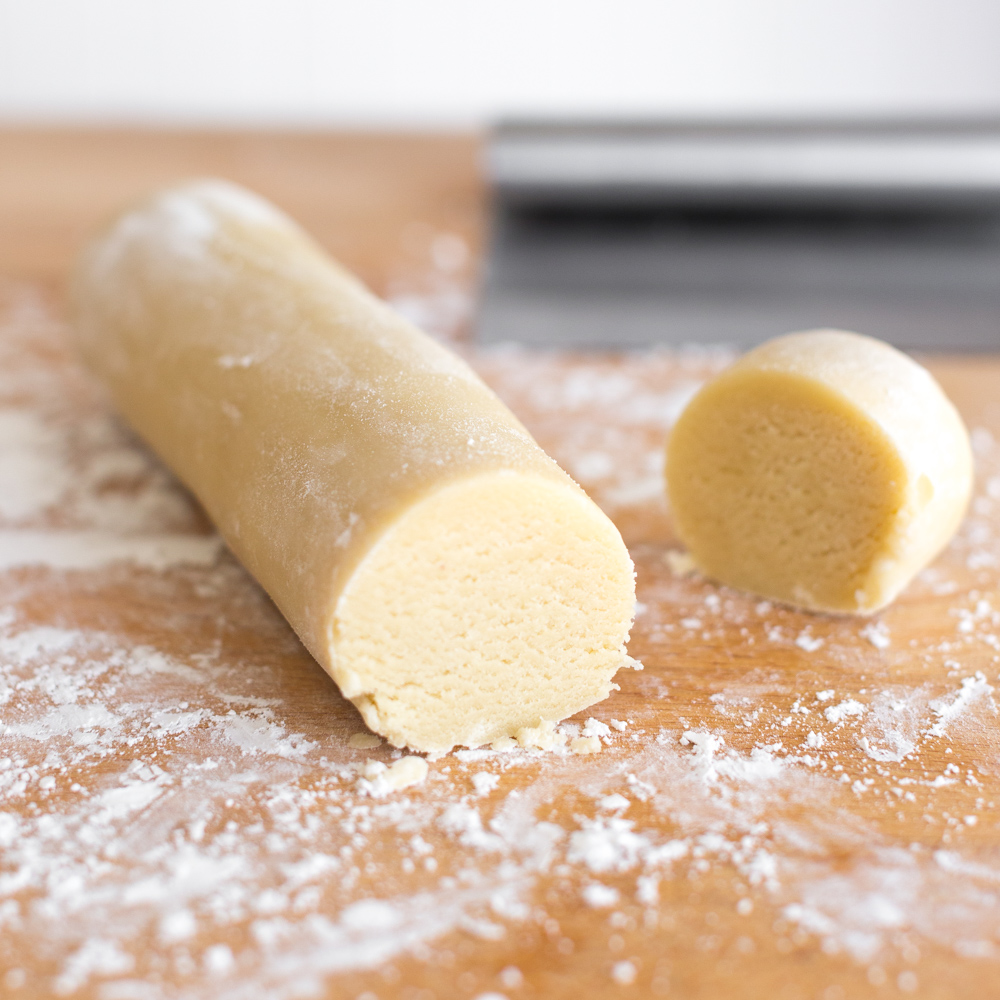 Ahh the age old question, "what took you so long?". It's a loaded question that implies regret and a serious dose of FOMO. It applies to so many things in life and making this easy homemade almond paste is no exception. I am a huge fan of almond paste but for whatever reason, I'd always buy the pre-made stuff at the store. Once I realized just how quick and simple it is to make, I can't help but ask myself "what took you so long?".
I grew up in the eastern Washington state and we'd often drive through Montana to visit my grandma in Idaho Falls, which is in southeastern Idaho. It's only a couple hours from one of the world's most magical wonders, Yellowstone National Park but we never once visited. After 30 something years of curious intrigue kindled by images of Old Faithful and the mythical, prismatic springs of Yellowstone, the time had finally come. A couple summers ago we roadtripped through Yellowstone, Grand Teton & Craters of the Moon. It was one of the most unforgettable and awe inspiring trips of my life. From the moment we arrived, I found myself regrettably asking "What took you so long?".
I get it, we get comfortable and we do what we know. But trying new things, meeting new people, exploring new places and putting yourself out there is what life is all about. Whether it's something as simple as trying a new recipe, like this easy homemade almond paste, or jetting off to some place you've been pining over, it is always worth it. Always.
I don't know why it took me so long to make this easy homemade almond paste. I've always been a big fan of almond paste but strangely I never thought to make it myself. Which is straight up crazy talk because it could not be easier to make. With just 4 simple ingredients - almond flour
, powdered sugar
, egg white and almond extract
- it whizzes together in mere minutes and rolling it into a smooth and pliable log is undeniably satisfying.
My version of this easy homemade almond paste is even easier than some others out there, instead of using blanched almonds I skip a step and use the Bob's Red Mill Almond Flour
, the texture is just right and it blends together with the powdered sugar
, egg white and almond extract
perfectly. Not only is this easy homemade almond paste a snap to make but the earthy sweet almond essence is an instant flavor booster for all kinds of recipes, my favorite being these Cherry Almond Galettes or this British inspired Cherry Almond Shortbread Tart. I love layering the easy homemade almond paste between pie dough and fruit filling to create a protective barrier between the two - it keeps the crust crisp, adds a depth of flavor and prevents soggy bottoms. Win, win, win!
If you are into the idea of easy homemade almond paste, I encourage you to try it right away. I promise you will not regret it. And if you've ever wondered what it's like to road trip through Yellowstone, check out my blog post for Roadtrippin' Yellowstone, Grand Teton and Beyond & book your flight immediately. Because life is way t0o short to keep asking yourself "what took you so long?".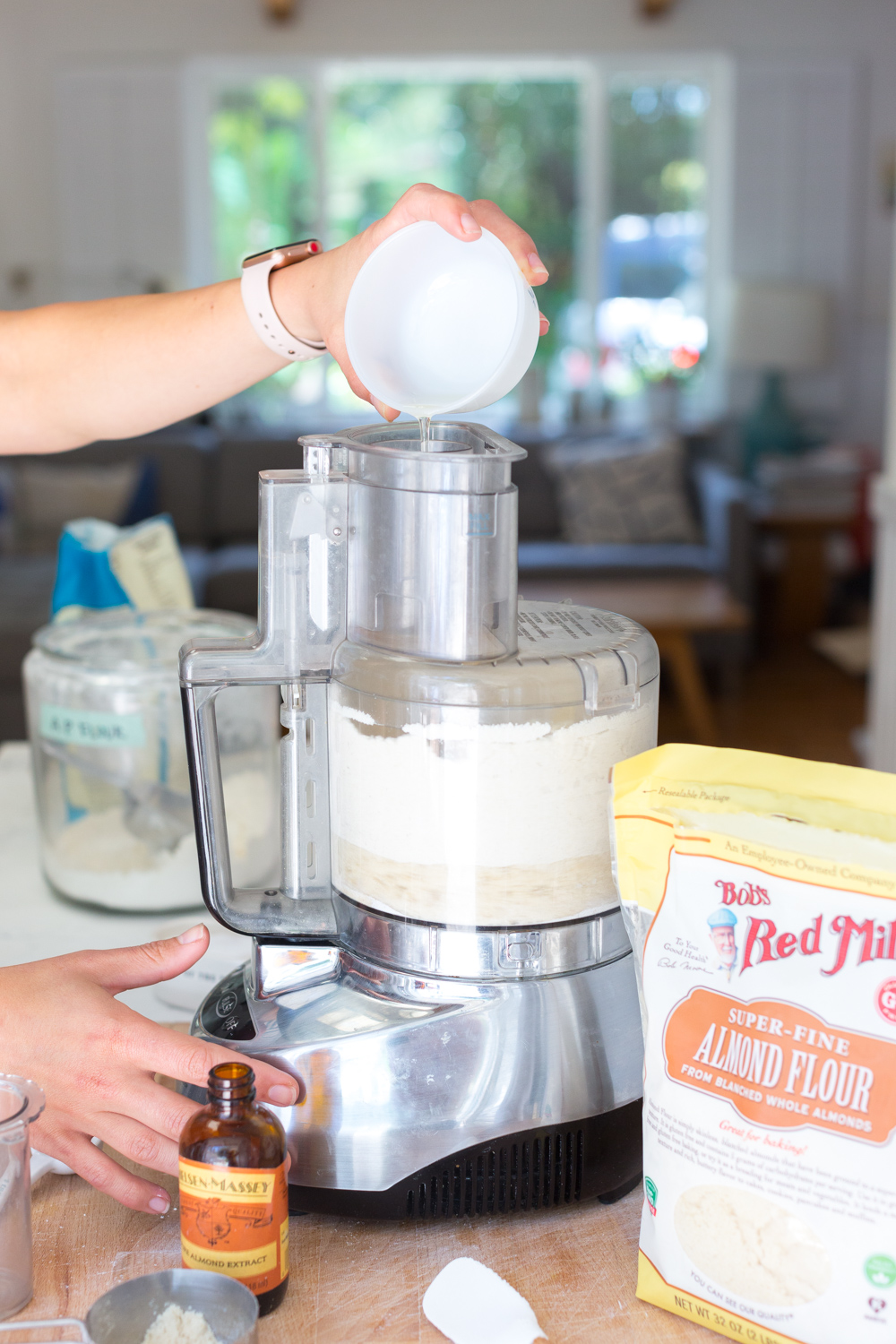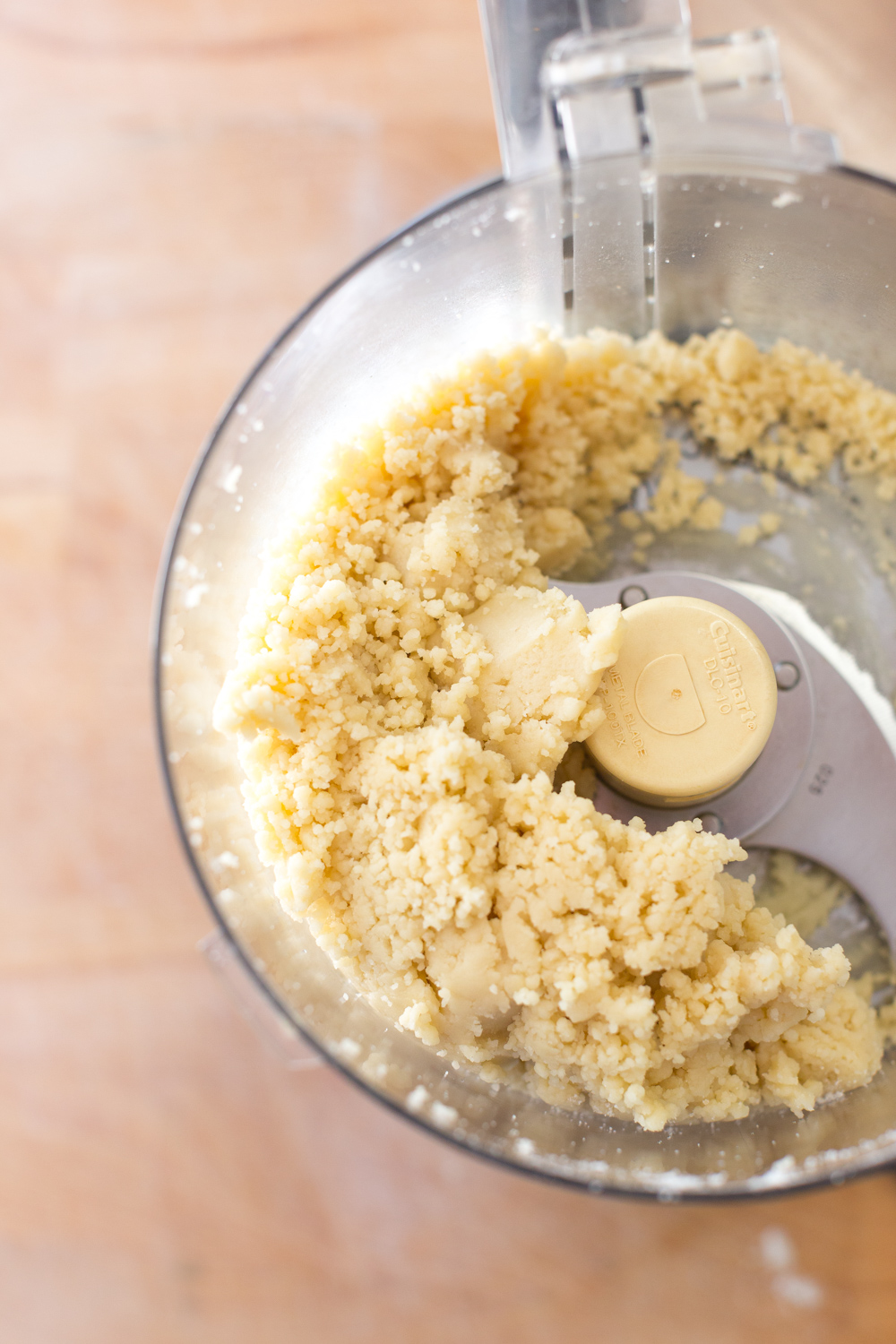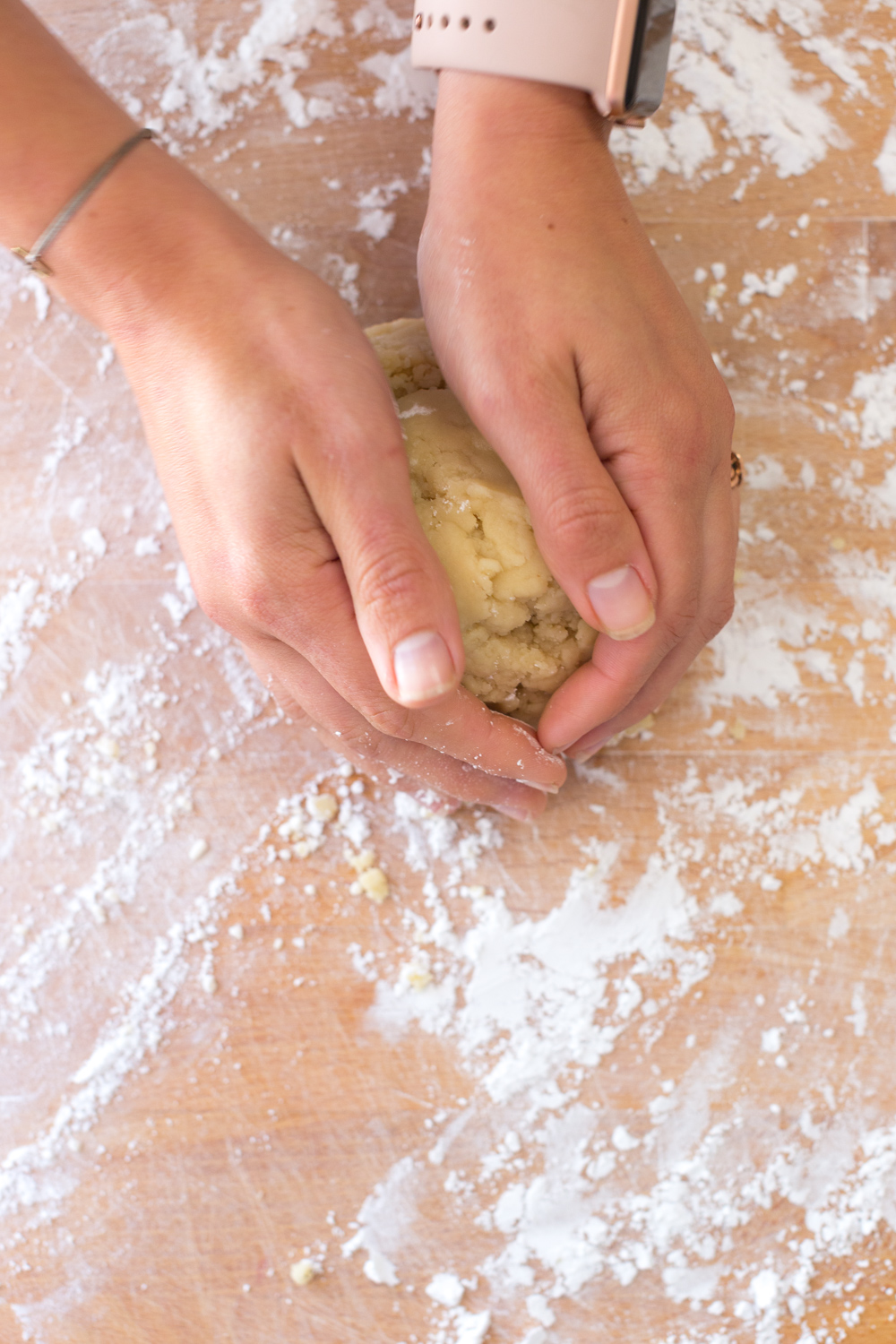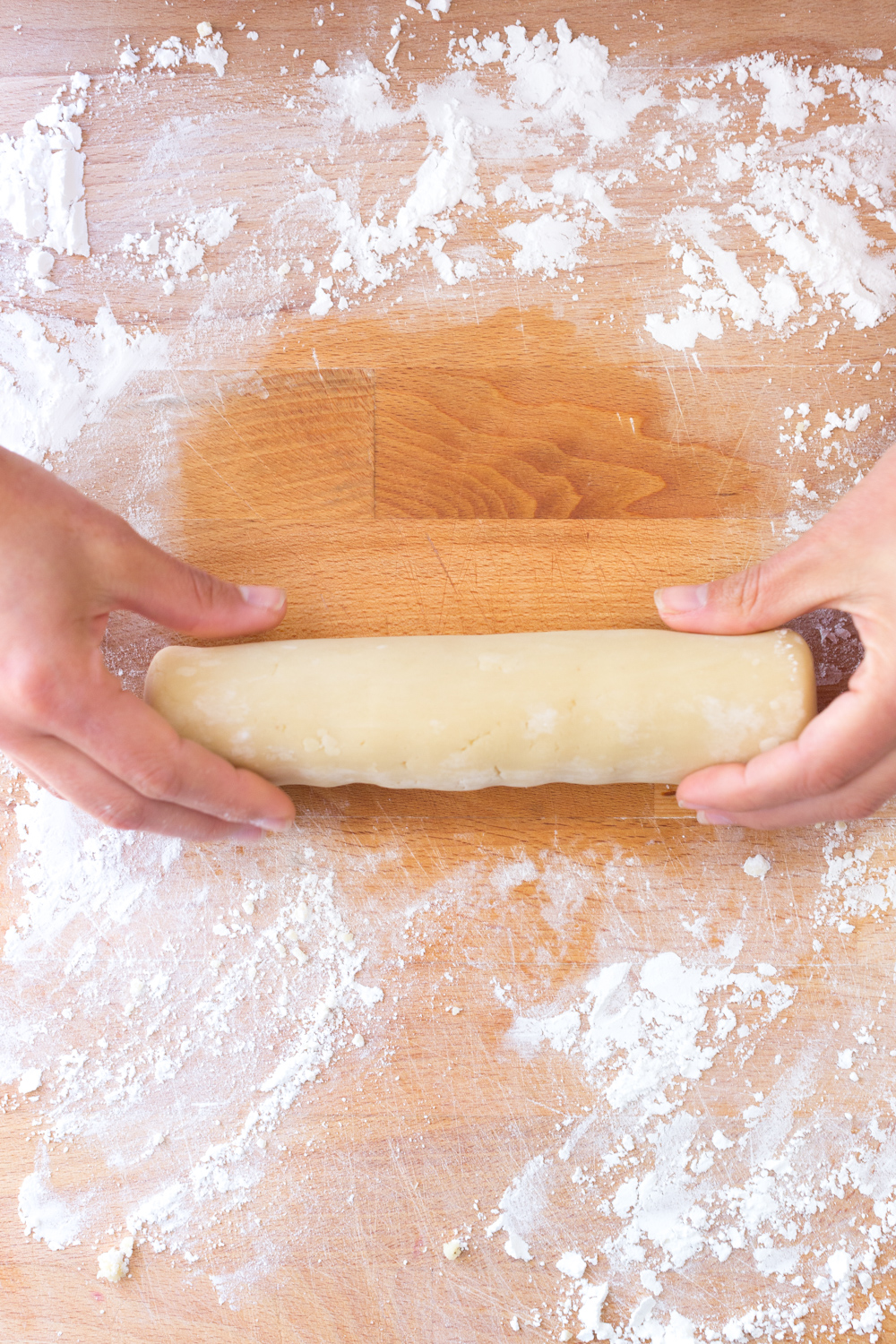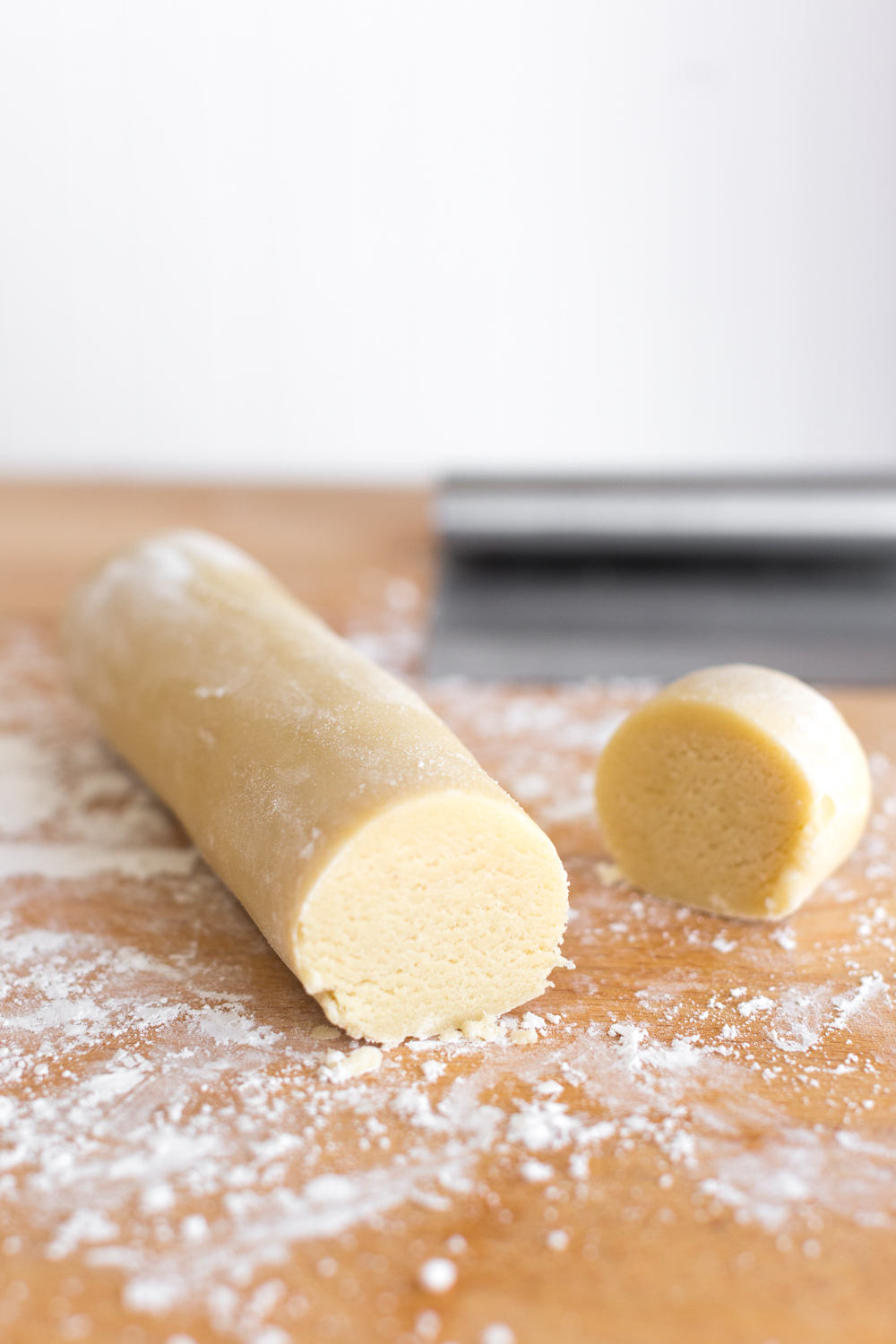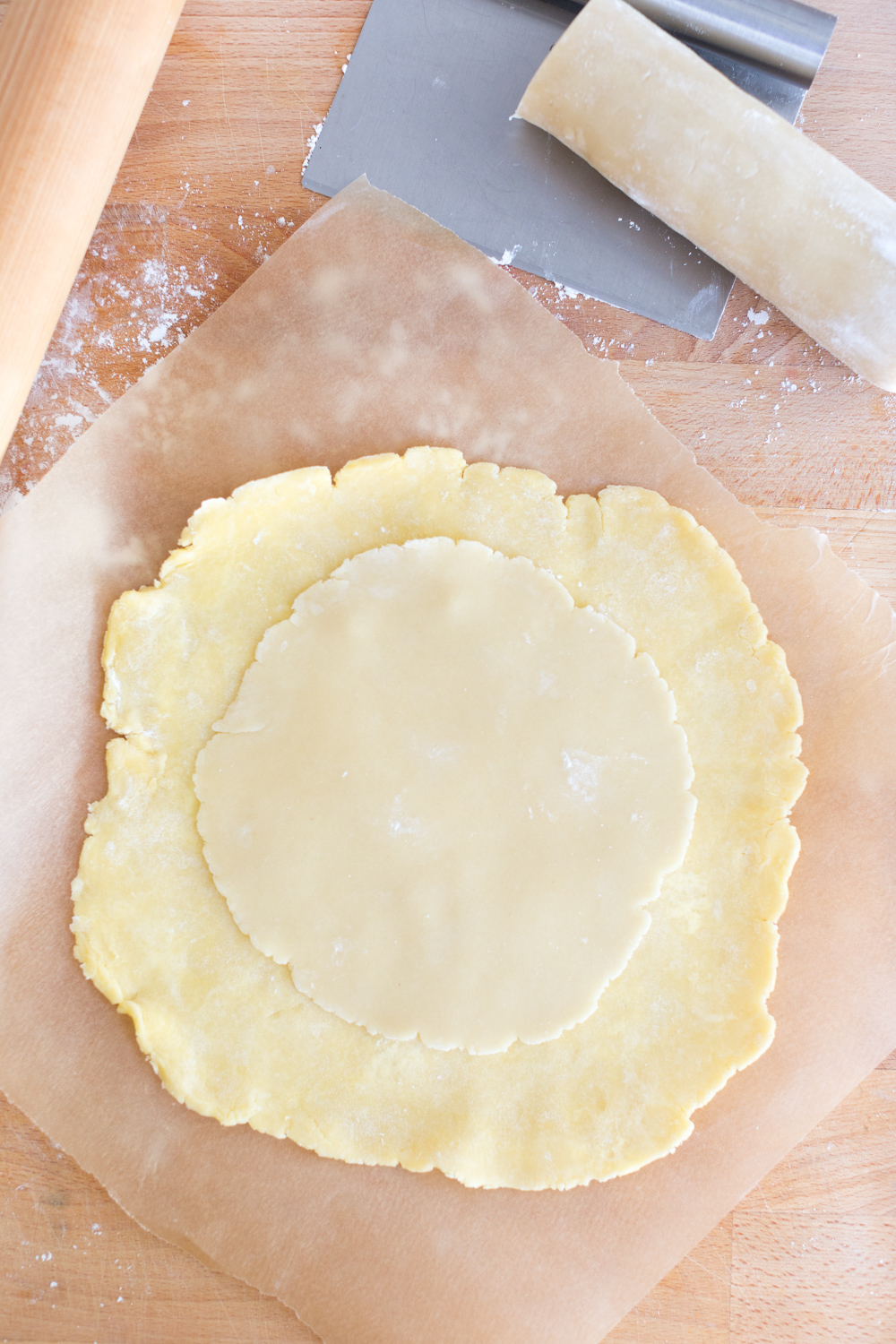 Print
📖 Recipe
EASY HOMEMADE ALMOND PASTE
---
Description
This easy homemade almond paste takes just 5 minutes to make but is an instant flavor booster to baked goods - adding a smooth layer of subtle, nutty sweetness.
---
1 ½

cups

fine almond flour

1 ½

cups

powdered sugar

1

egg white (- at room temperature)

1 teaspoons

pure almond extract
---
Instructions
Combine the almond flour and powdered sugar together in a food processor, then pulse together a few times to break up clumps.
Add egg white and almond extract and pulse together for about 1-2 minutes until the mixture looks smooth and combined and starts to form into a single mass.
Lightly dust a smooth surface with powdered sugar. Then turn the almond paste mixture out onto the surface and gather into a ball. Roll into a log shape that's about 2" in diameter. Wrap in plastic wrap and allow to chill for at least 1 hour, up to one week.