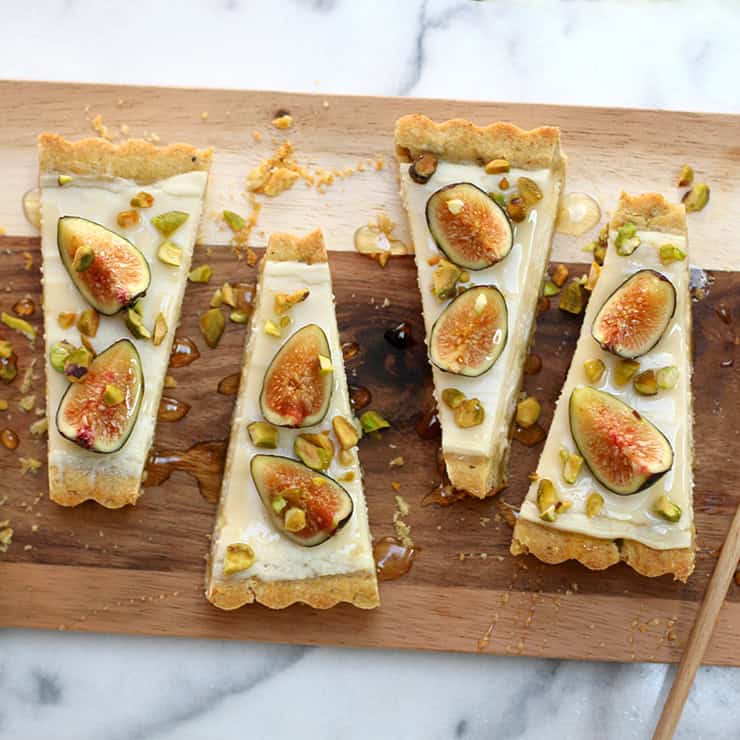 Ok, I am willing to accept that summer is technically over and we are officially in the midst of another PSL-fueled fall season. Fine. Don't get me wrong, I find the brilliant colors of the changing leaves and the crisp air just as comforting as a hot cup of tea. But summer is my spirit season, and that will never change. Every fall, I feel that back to school anxiety begin to creep into my psyche despite the fact that I haven't been back to school in 10+ years. Between that and 13 years of dark and dreary Portland winters lasting from November and well into June, I always hesitate to embrace Fall with open wool-sleeved arms.
This year is different, though. Last month we relocated to the land of eternal summer, Santa Barbara, CA. Since we've been here, it's been a nonstop shower of sunshine and optimal temperatures. The pristine beaches are as soft and powdery as powdered sugar
and every sunset looks like a 70's painting. I am still in shock that a place like this exists in real life and somehow we're lucky enough to call this idyllic utopia home.
Last week, a neighbor was selling homegrown Black Mission Figs
from an honor bar style table
in their front yard. After thinking up all kinds of fresh fig recipes, I decided to make a fig tart based on this seasonally transitional fruit. This Fig Mascarpone Tart with Pistachio Black Pepper Crust bridges the gap between hot summer nights and crisp autumn mornings. The light and tangy filling made of creamy mascarpone
, Greek yogurt
, honey
and a touch of vanilla is complimented by a tart crust that gets its complexity from the incorporation of ground pistachio
and a subtle punch of black pepper
. When topped with freshly sliced figs, crunchy chopped pistachios
and a delicate sweet drizzle of honey
, this tart brings out the best early fall flavors without completely selling out to pumpkin spice.
Serve this fig tart with a really great bottle of red wine, and you might just forget about summer all together. We enjoyed this Fig Mascarpone Tart with Pistachio Black Pepper Crust with a bottle of Sonoma County Home Run Cuvée from Kale Wines and it was like winning the World Series of dessert and wine pairings. If you're looking to treat yo-self, I highly suggest this combo. Not a bad way to bid summer adieu.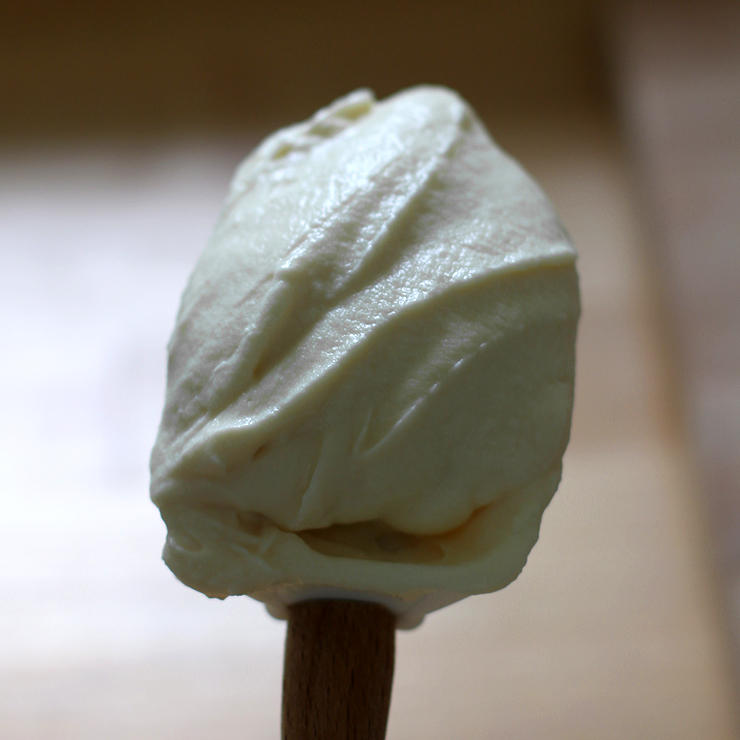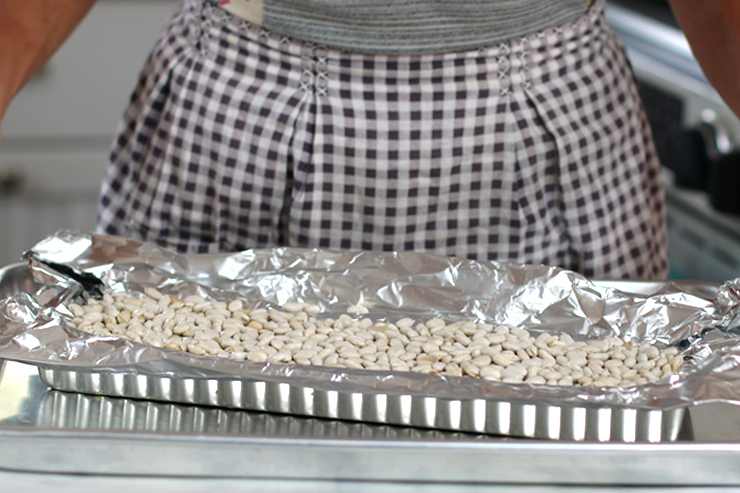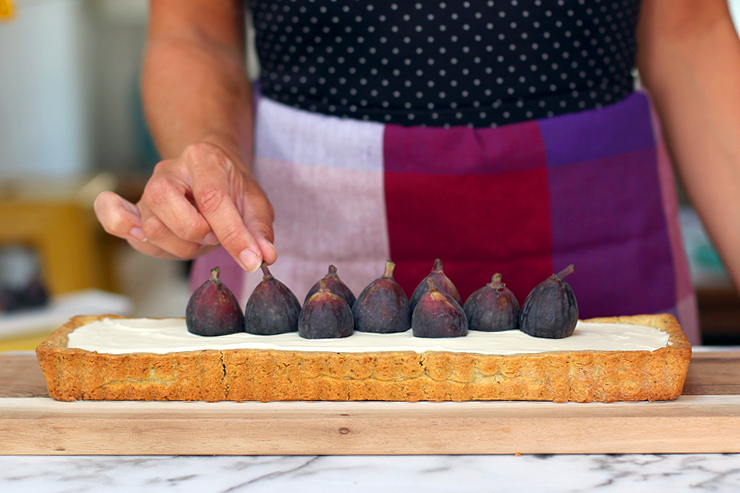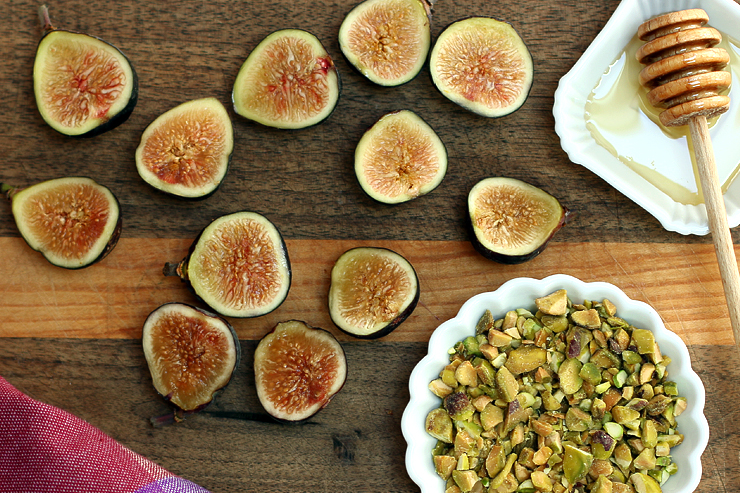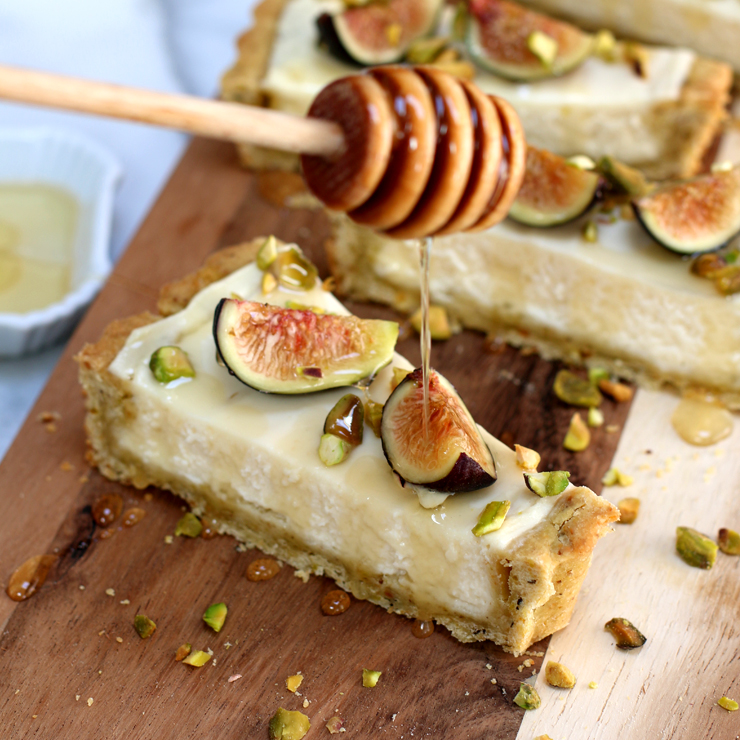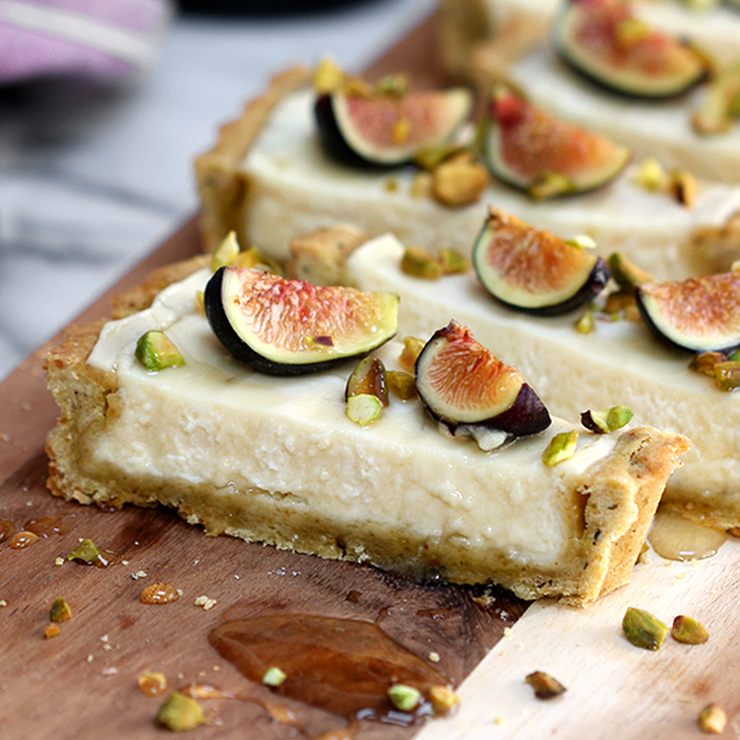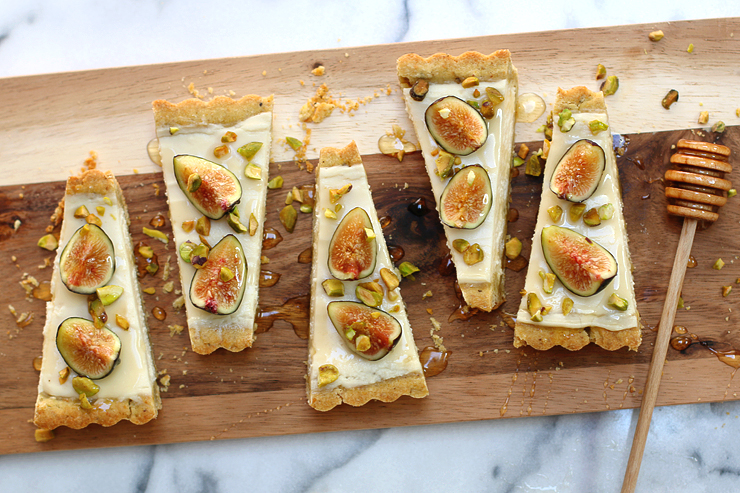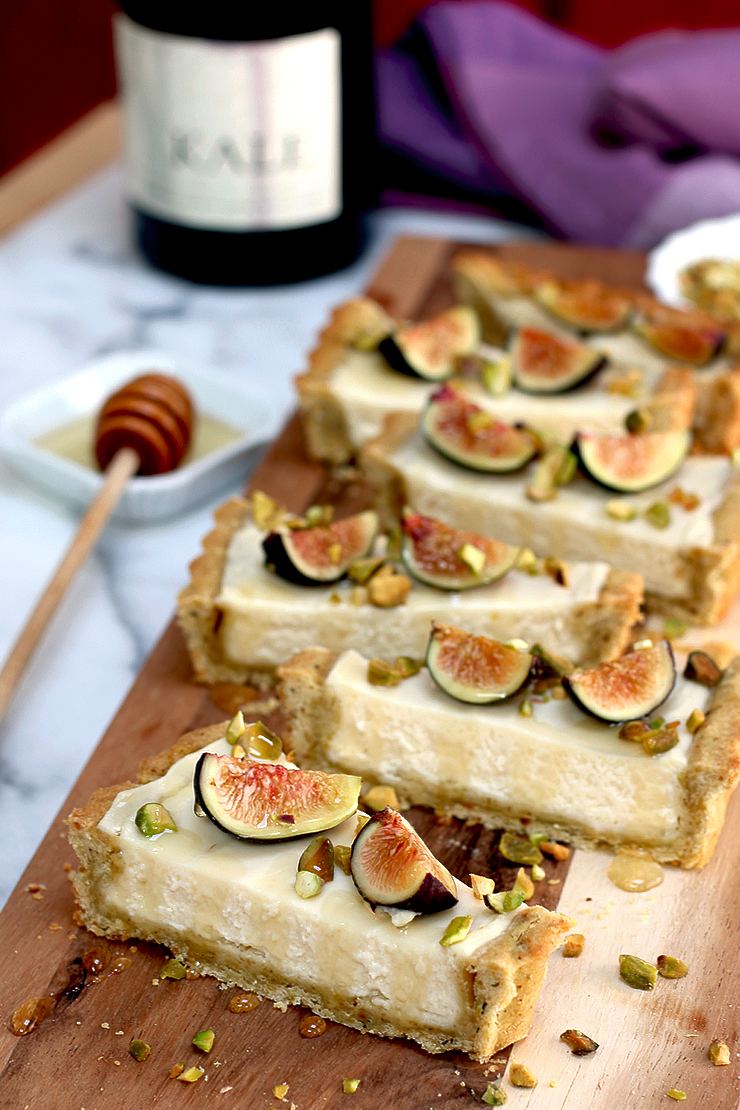 Print
📖 Recipe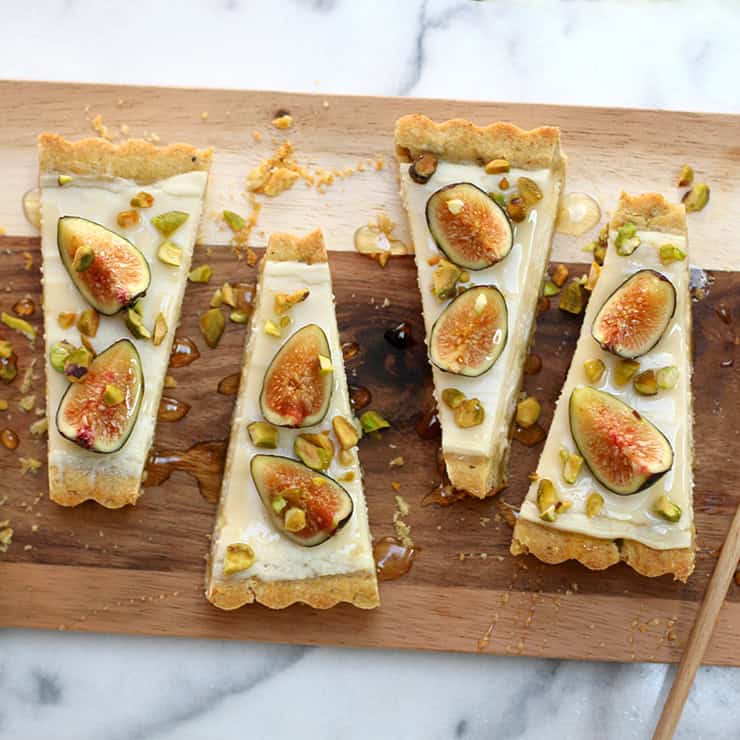 Fig Mascarpone Tart with Pistachio Black Pepper Crust
---
Description
A subtly sweet and tangy tart made with a creamy mascarpone and Greek yogurt filling in a pistachio and black pepper shell; topped with fresh figs, crunchy pistachios and sweet honey.
---
PISTACHIO BLACK PEPPER TART SHELL
1

large egg yolk (- at room temperature)

2 tablespoons

cream or half & half

½ teaspoon

pure vanilla extract

½

cup

unsalted butter (- cold & cut into ¼" cubes)

1 ¼

cup

all purpose flour

¼

cup

powdered sugar (- sifted)

⅓

cup

raw pistachios (- shelled)

¼ teaspoon

fine sea salt

1 teaspoon

freshly ground black pepper
MASCARPONE FILLING
1

cup

mascarpone (- at room temperature)

⅔

cup

Greek yogurt (- at room temperature)

⅓

cup

honey

1 teaspoon

pure vanilla extract
TOPPINGS
4

-

5

fresh figs

¼

cup

pistachios (- coarsely chopped)

2 tablespoons

honey
---
Instructions
PISTACHIO BLACK PEPPER TART SHELL
Whisk together the egg yolk, cream and vanilla in a small bowl, set aside.
Combine the pistachios with ¼ cup of flour in a food processor, pulse until finely ground. *The flour will absorb the oils from the nuts and keep them from turning to a paste in the food processor.
Add the remaining flour, powdered sugar, salt and black pepper. Pulse until fully combined.
Add the cold butter cubes and pulse until the butter chunks are about the size of dimes. You want a rough texture with some floury butter chunks still visible as opposed to a smooth dough.
While pulsing the dough, slowly add the liquid mixture just until the dough starts to come together into a ball.
Remove from the food processor and combine the dough into a flattened and smooth oblong disk for a rectangular tart pan or a round disk for a round tart pan. Cover in plastic wrap and refrigerate for at least 1 hour.
MASCARPONE FILLING
While the dough rests in the fridge, prepare the filling by blending the mascarpone, Greek yogurt, vanilla and ⅓ cup of honey until smooth. This can be done by hand or with a mixer.
Once fully blended, cover with plastic wrap and refrigerate.
BAKING & TOPPING THE TART
After the dough has chilled in the fridge for at least 1 hour, remove from fridge and preheat oven to 400° F.
On a lightly floured surface, roll the dough out in an oblong shape if using a rectangular tart pan or a round shape if using a round tart pan, until it is about ¼" thick.
Carefully ease the dough into tart pan. If it cracks or breaks during the transfer process, use your fingers to pinch and press the dough back together to repair.
Cut the excess dough off, leaving a 1-1 ½" overhang all the way around. Then fold the overhanging dough back inward creating a thicker edge all the way around. Run your rolling pin along the top edges of the tart pan trimming off the extra dough and creating a perfect tart edge (see image in post for reference).
Line the tart dough with a sheet of aluminum foil or parchment paper, fill with beans or pie weights.

Bake for 15-20 minutes until the edges begin to turn a golden brown. Remove the foil filled with beans and bake the crust for another 5 minutes until the edges are a deep golden brown and the bottom is fully baked and golden.

Allow the crust to cool completely, then fill with mascarpone filling. Smooth out the top with the back of a spatula. Then chill in the fridge for at least a couple of hours allowing the filling to set up.
Once the filling is set and doesn't jiggle anymore, slice into 8-10 wedges. Top sliced wedges with quartered figs, chopped pistachios and drizzle with honey.
Notes
*For this recipe you will need either a 14 x 41⁄2 x 1 inch oblong tart pan or a 91⁄2 x 1 inch round tart, with a removable bottom.
Prep Time:

30 minutes

Cook Time:

20 minutes

Category:

Dessert

Cuisine:

tart