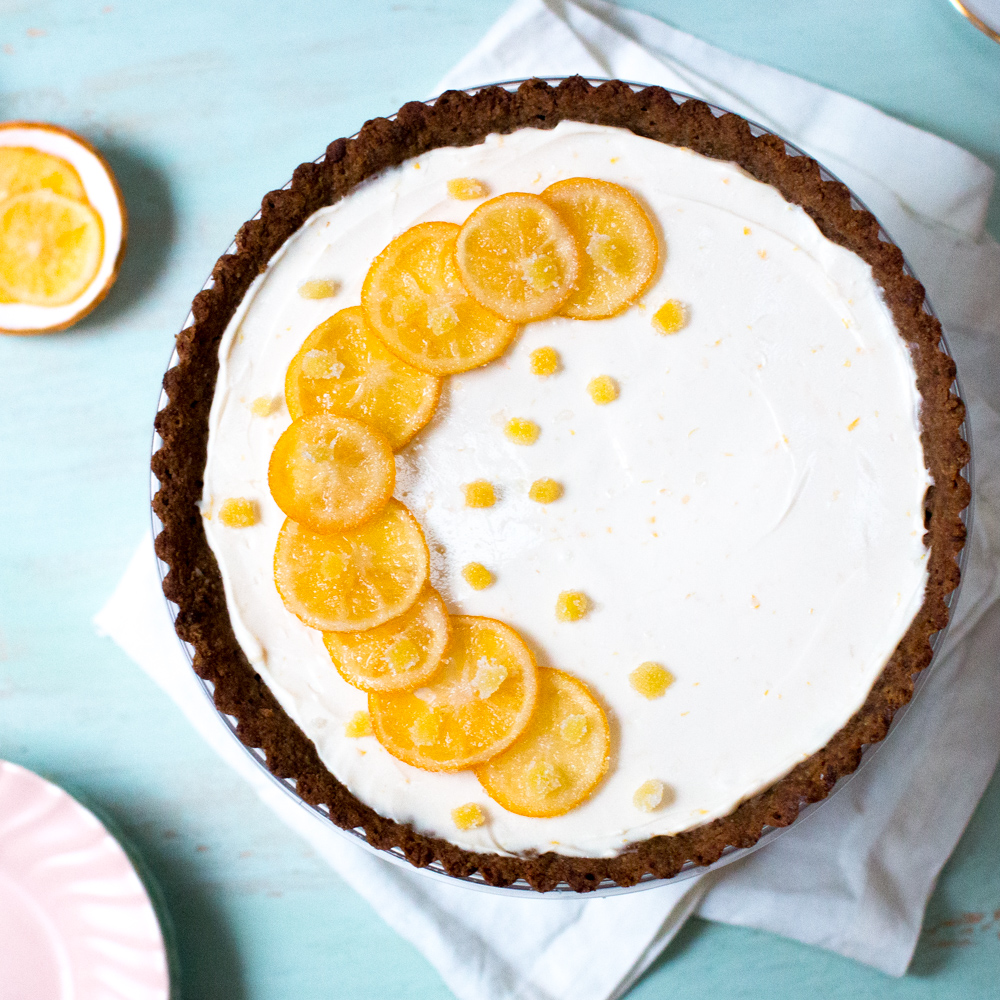 Over the holidays, my little fam and I packed up and drove the 950 miles north to Portland, OR. We are crazy, I know! But, we were lucky enough to just miss the record breaking snowstorms in P-Town and over the passes. We had an exhilarating time running through the frigid rains of the Rose City and celebrating the season with family and friends. The last few months of 2016 had been tough on us and a reset was in order so we took a 3 day detour to the coziest cabin on the sandy, Eucalyptus lined shores of Humboldt Bay in Eureka, CA.
We came across Oyster Beach Social Club and booked the Mid Century Beach House immediately as our Christmas gift to each other. And, oh what a gift it was! Our cute little cabin was smartly designed with just enough amenities to feel modestly luxurious in a rustic and retro fashion. The masterminds behind Oyster Beach Social Club thought of everything and poured their creative souls into this modern yet wistful getaway. They revived the rundown property with respect for the original structures by reusing materials found on the property. The vintage furnishings live happily in the bright space, along with snuggly textures and soothing colors, you can't help but relax.
We loaded up on groceries the morning after we arrived and never left the place again until we reluctantly headed home 3 days later. We lounged around in our PJs all day, reading and napping and only getting up to fix a meal or take the dog out for exercise on the beach.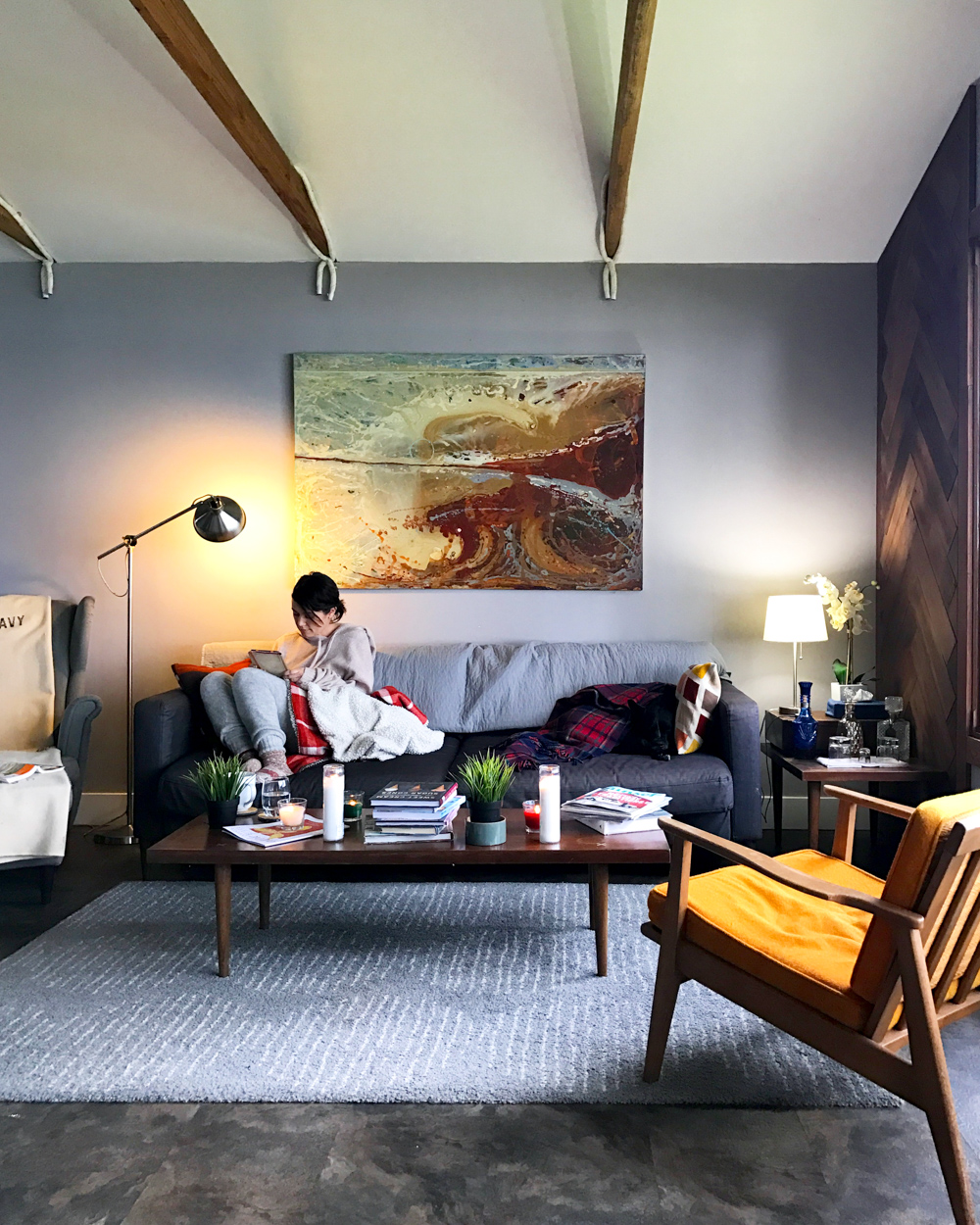 Mother Nature was in rare form, incessantly making her presence known around the clock. Over those 3 glorious days of rest and relaxation we experienced all the kinds of inclement weather; rainstorms, sun breaks, thunder, lightning, hailstorms, howling winds and even the slightest dusting of snow, all from the front row seat of our waterfront cabin. At one point, I snuck outside to bask in the elements and warm up with an outdoor soak in the trough tub on the porch, only to be instantly pelleted with icy hail hitting me from all sides. I realize that sounds terrible but it was invigorating as all get out (until I had to get out!).
I am already hoping to head back this Spring but until then, I am will be vicariously living out the spring season through baking. This recipe for Meyer Lemon & Ginger Molasses Mascarpone Tart embraces all of the elements and bridges the gap between seasons, with warm wintery spices and a bright, sunny filling. In this Meyer Lemon & Ginger Molasses Mascarpone Tart I combine the brightness of lemon and ginger with creamy mascarpone and Greek yogurt, making for a light and tangy filling that hints at a sunny spring day. The tart shell is similar to a spicy ginger molasses cookie that warms like no other during the darkness of winter. Then this seasonal dream team is topped with candied Meyer lemon slices and ginger bits to add sweetness, texture and a little half moon pattern to the tart.
If you are already longing for Spring but stuck with the winter blues a bit longer, brighten your day with this Meyer Lemon Ginger Molasses Tart. And if you really need to get away, I highly suggest an outdoor hail bath in a horse trough tub at the impeccably cozy Oyster Beach. I have a feeling this Meyer Lemon Ginger Molasses Tart would taste extra special with this view.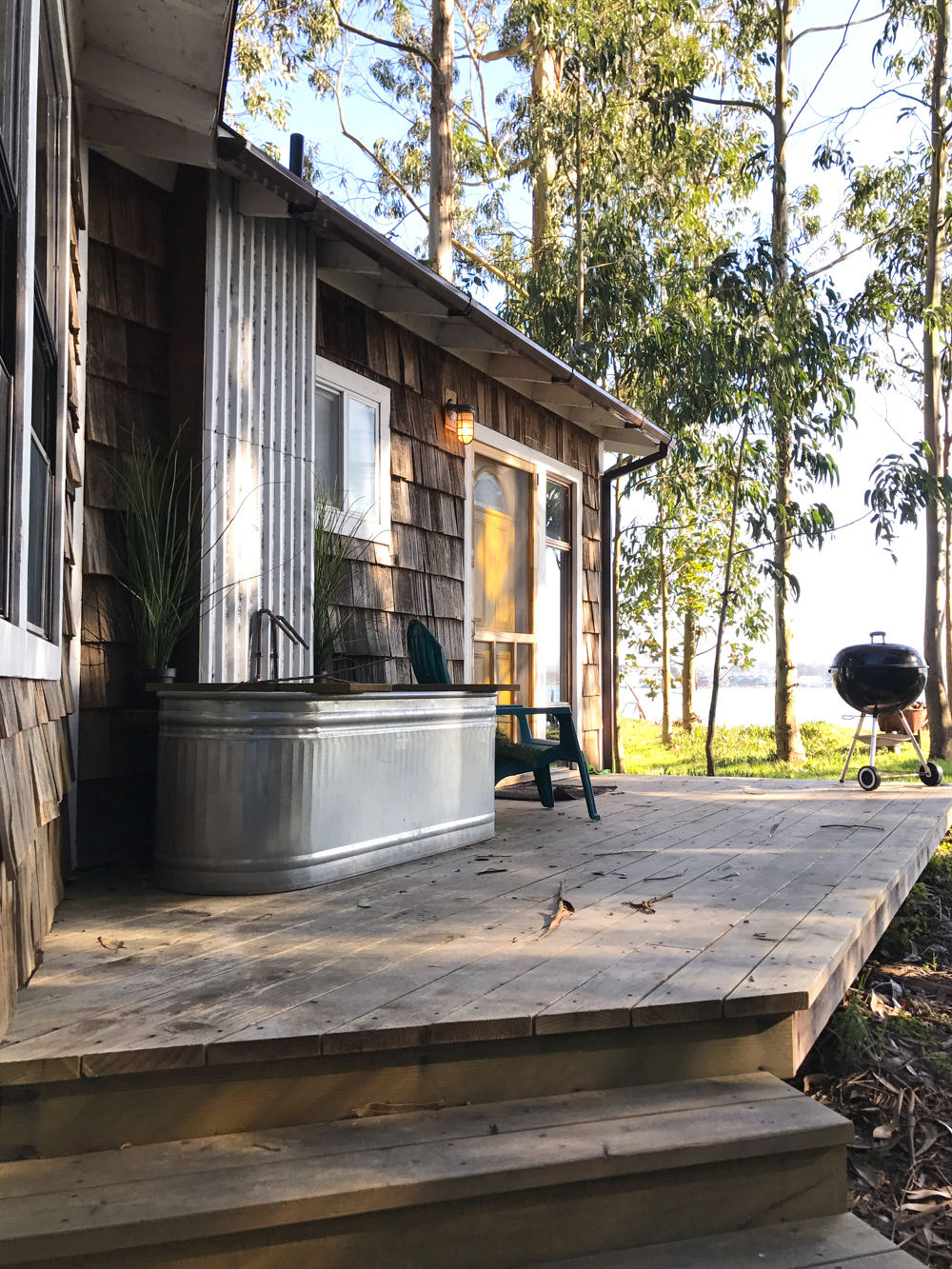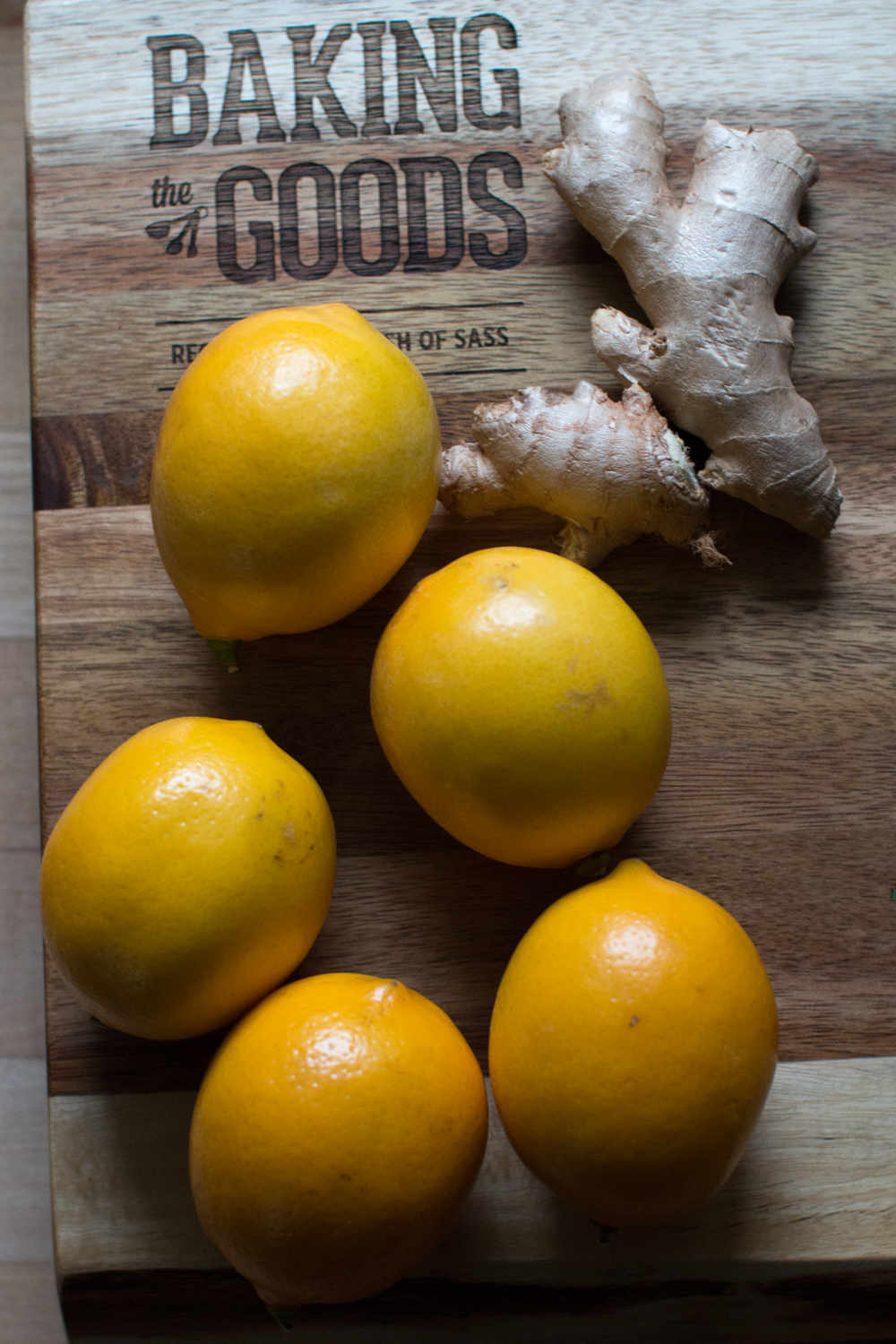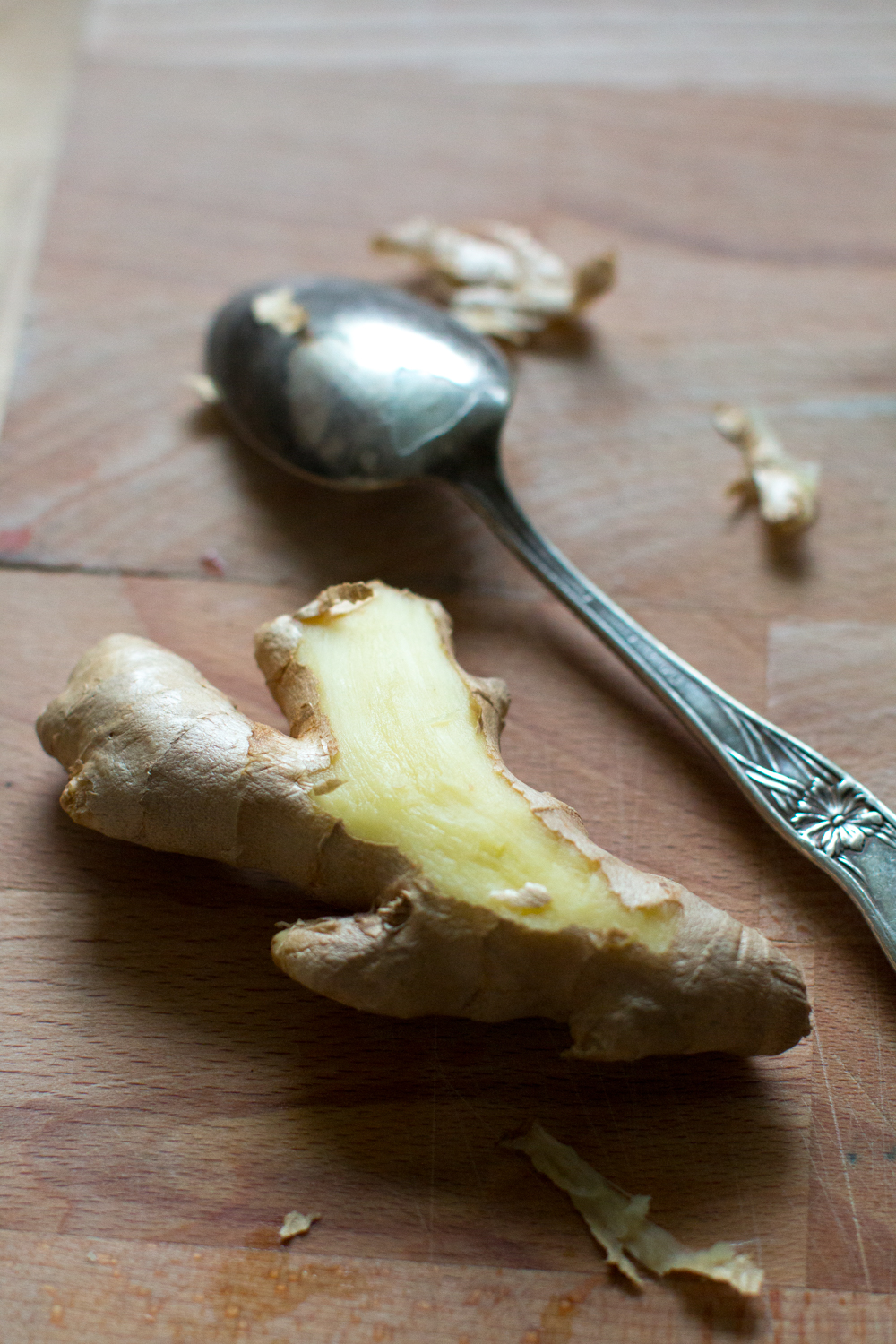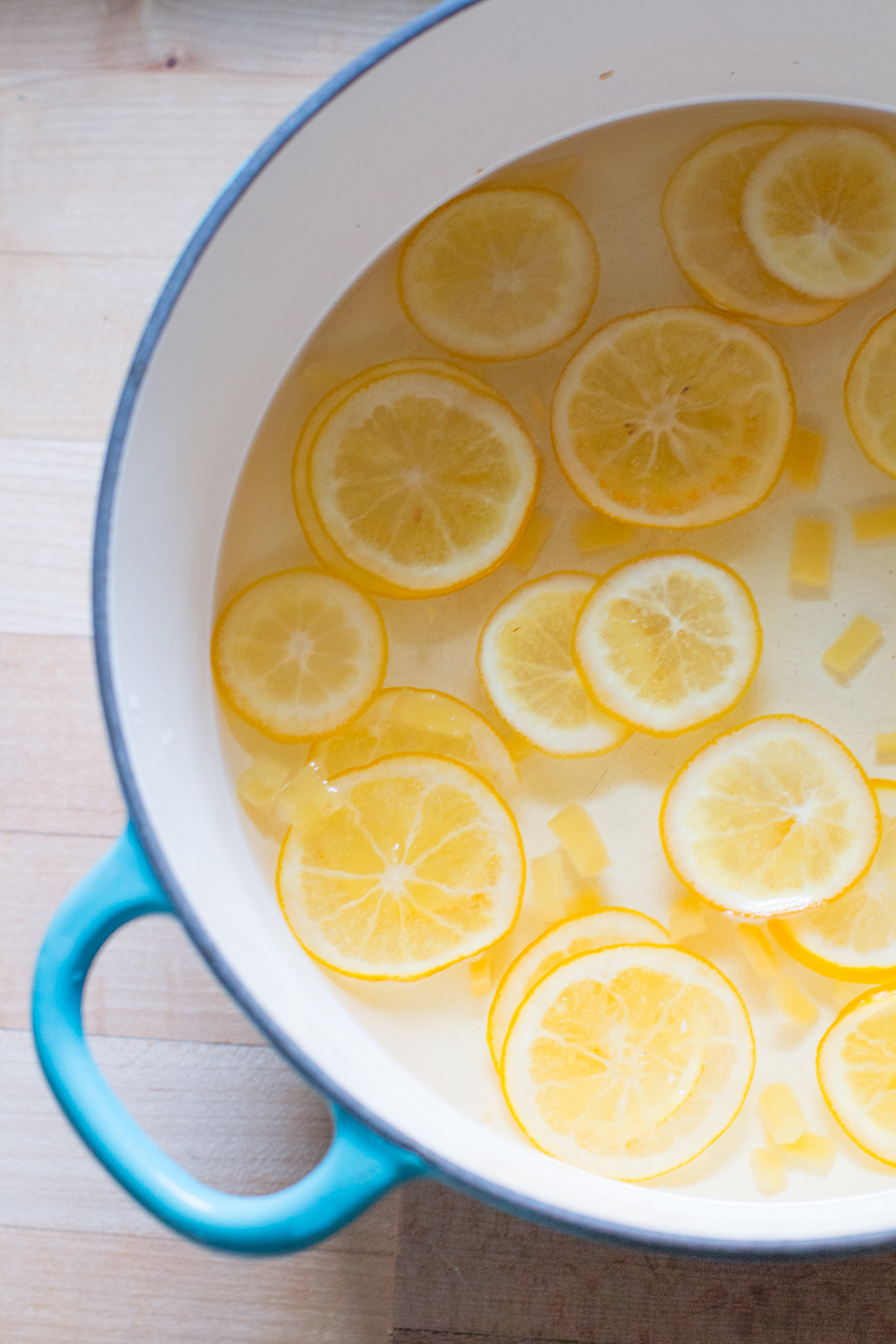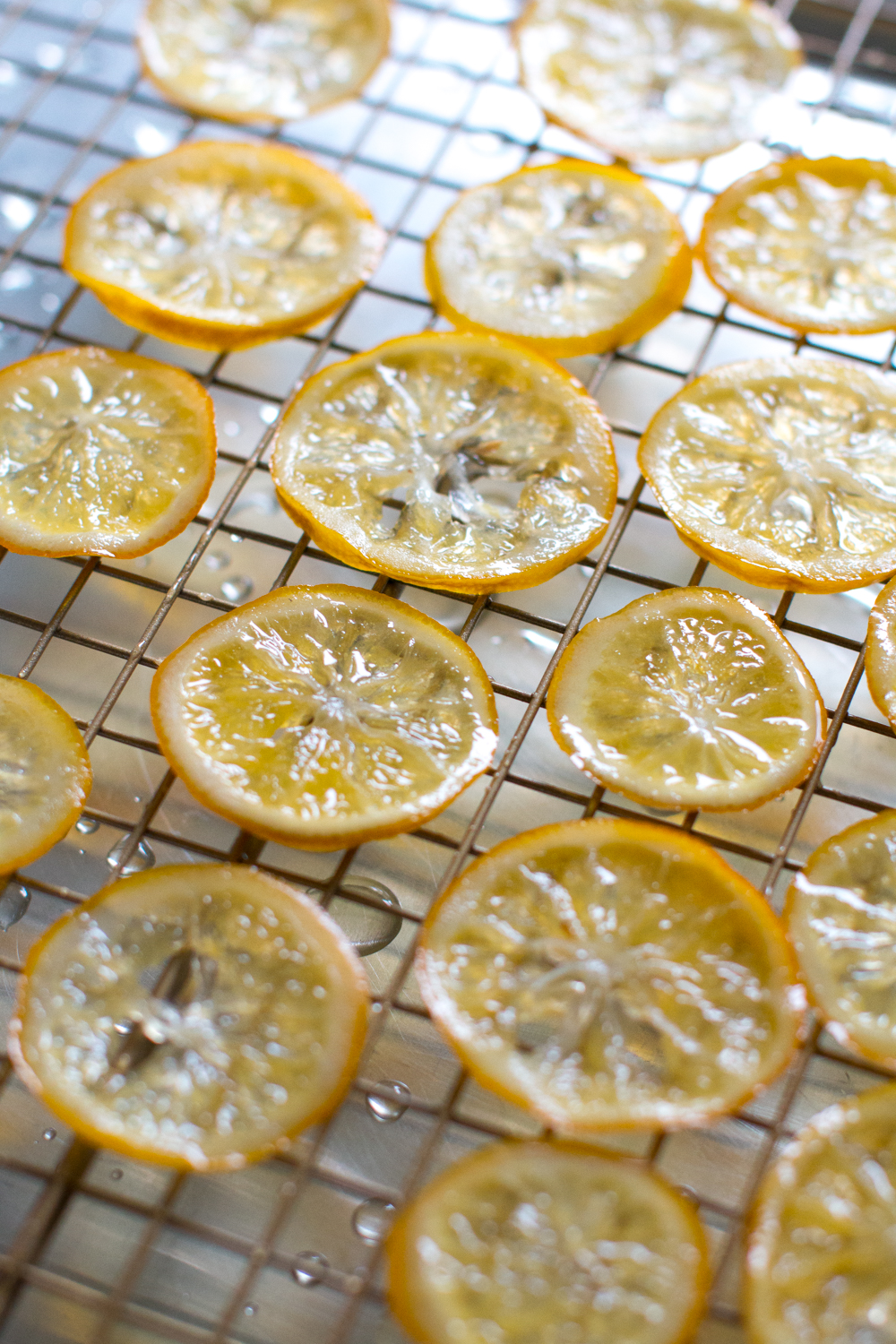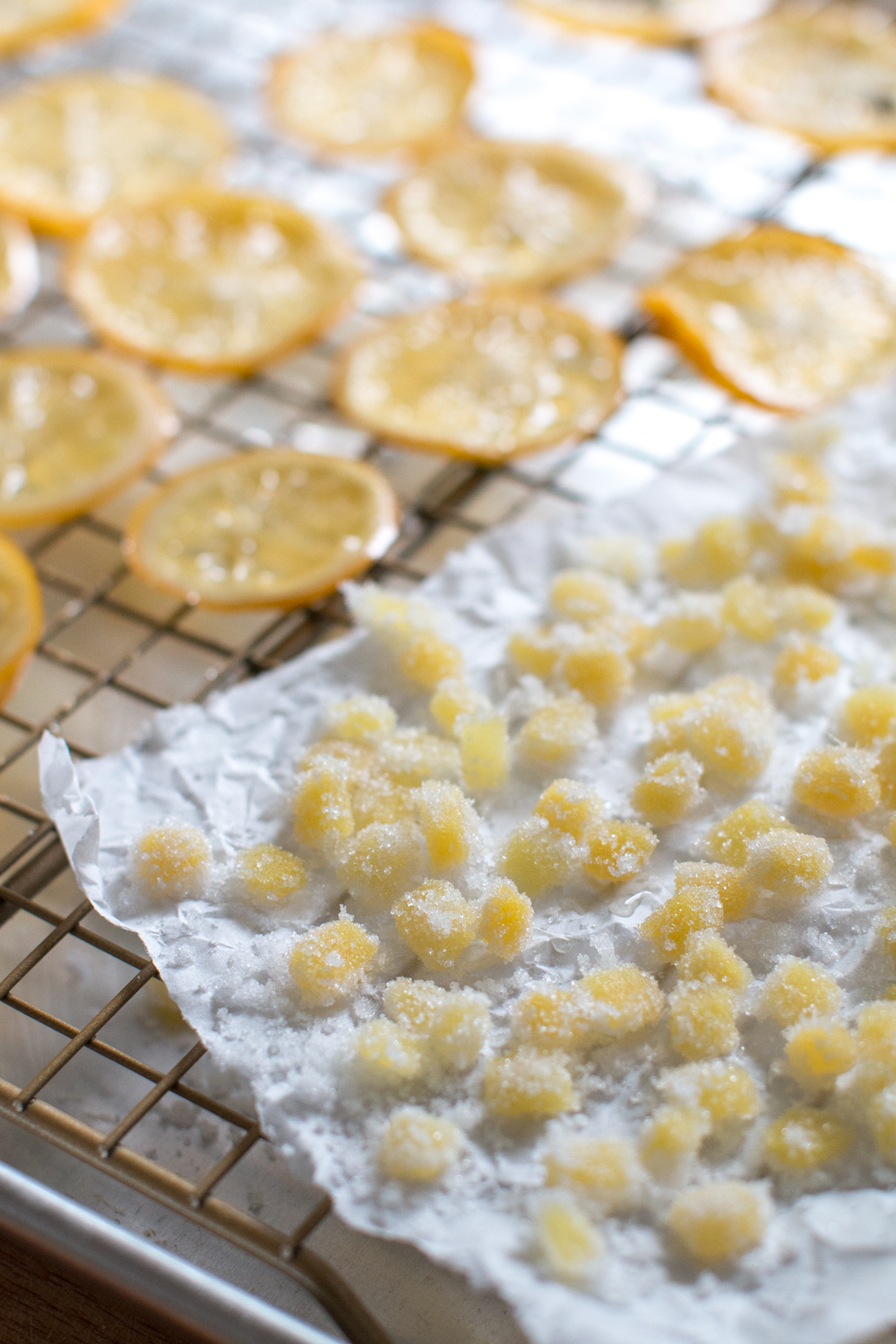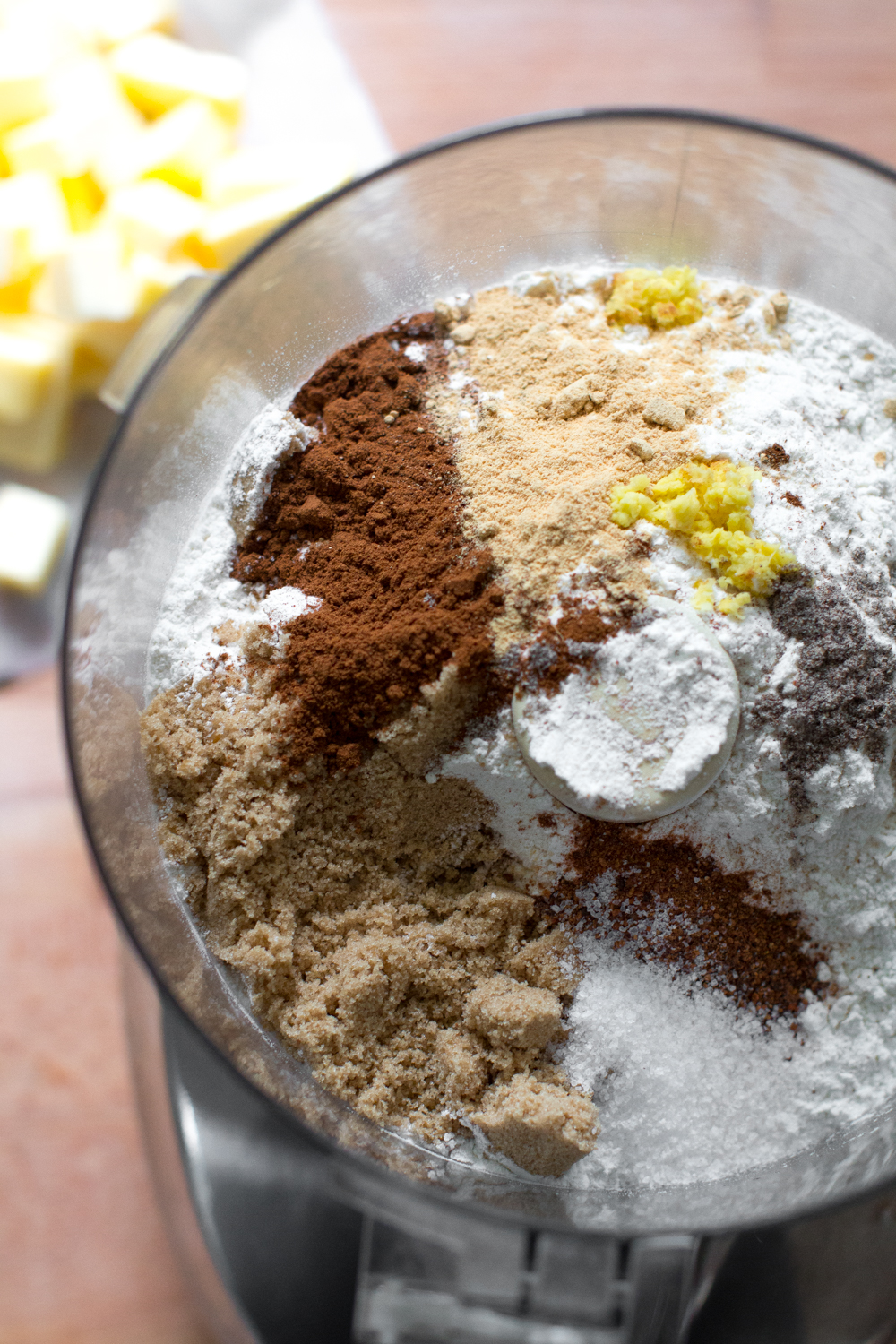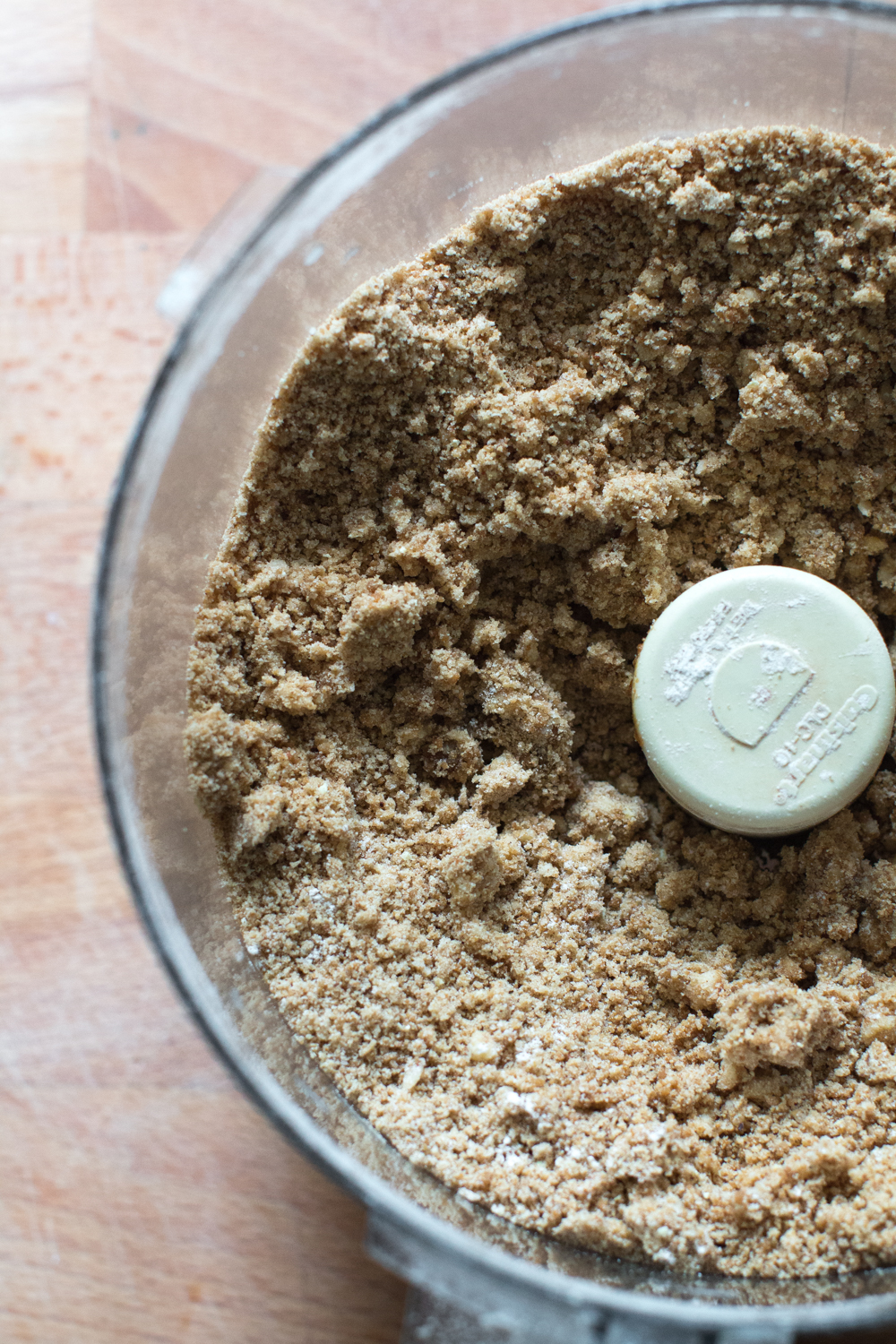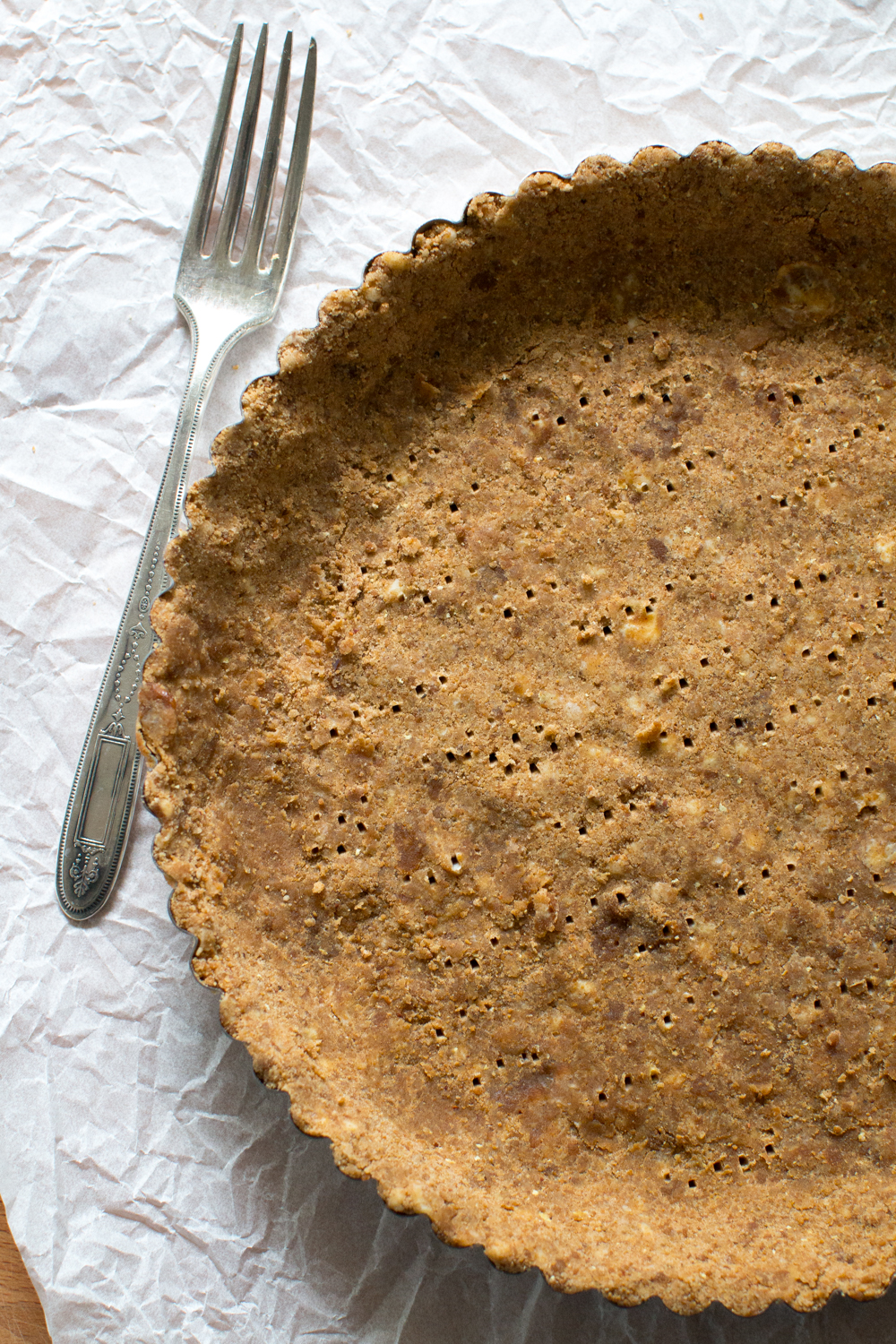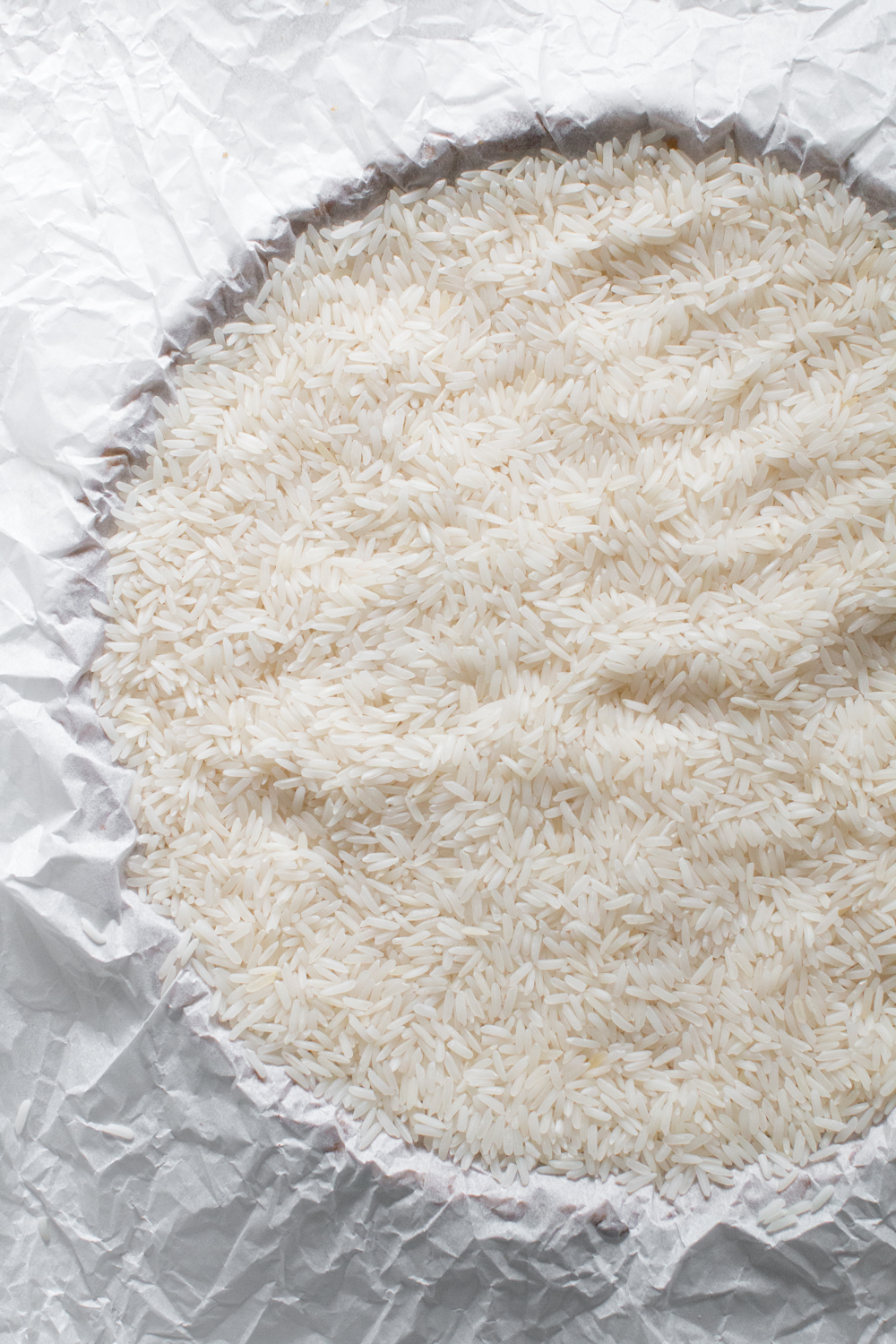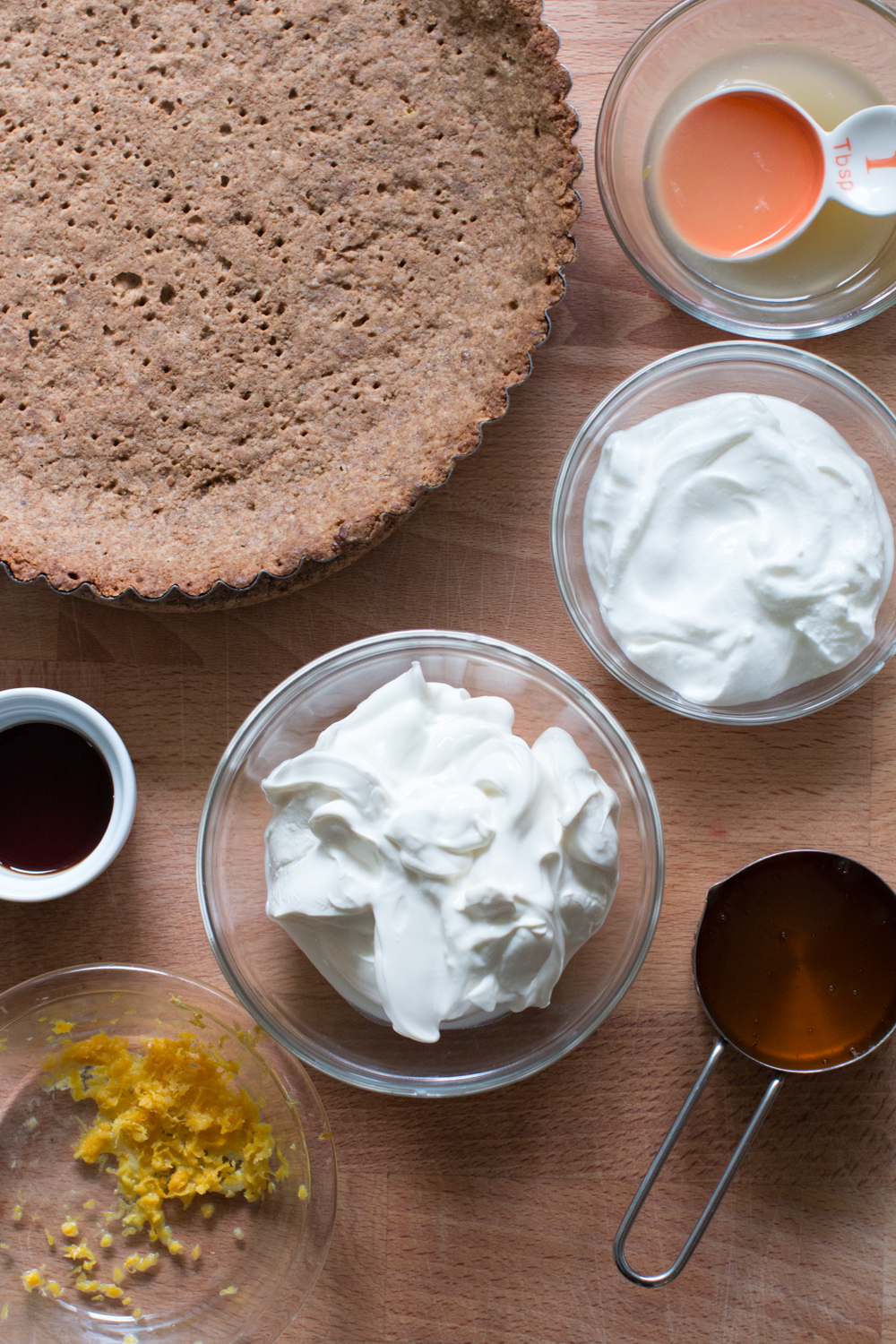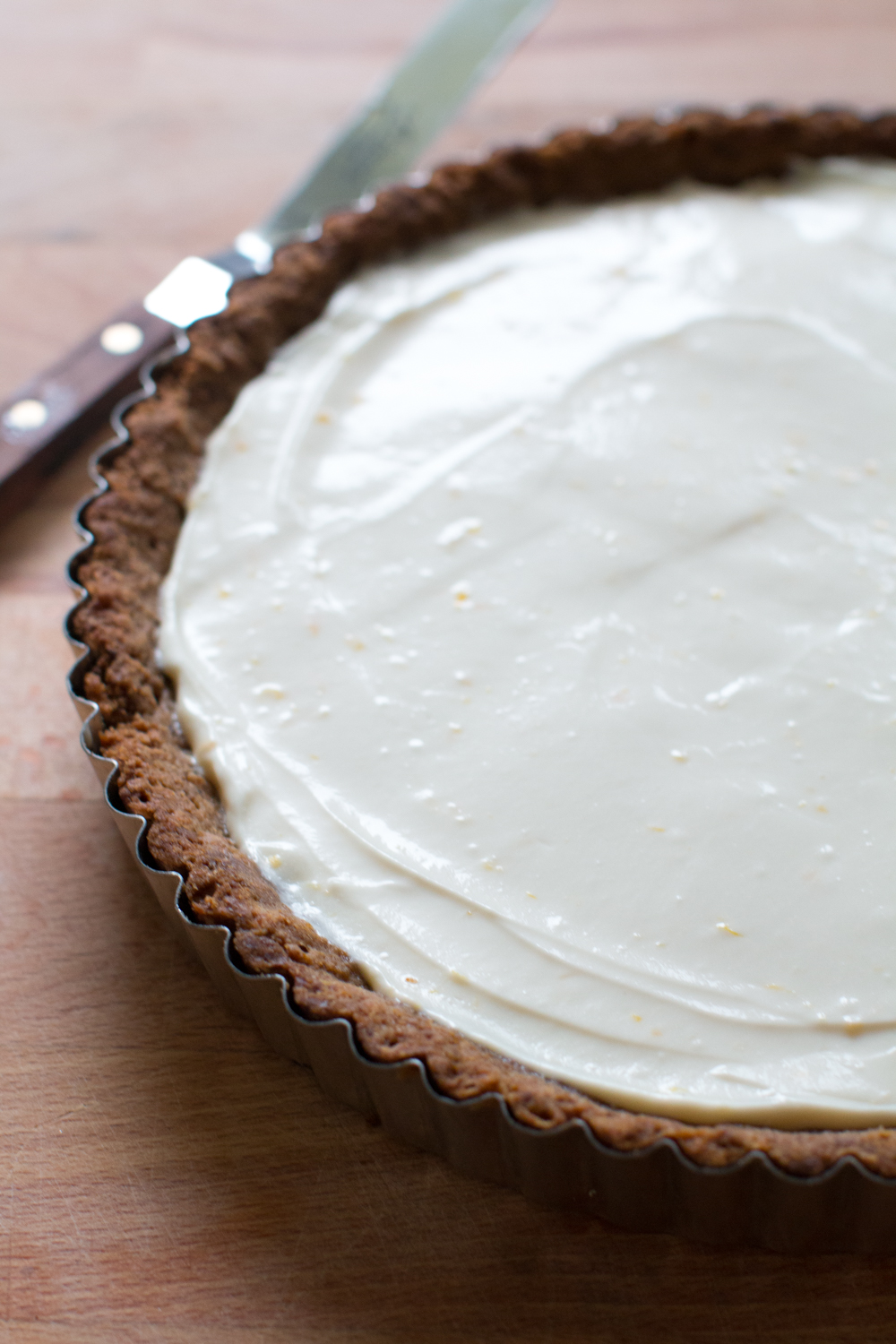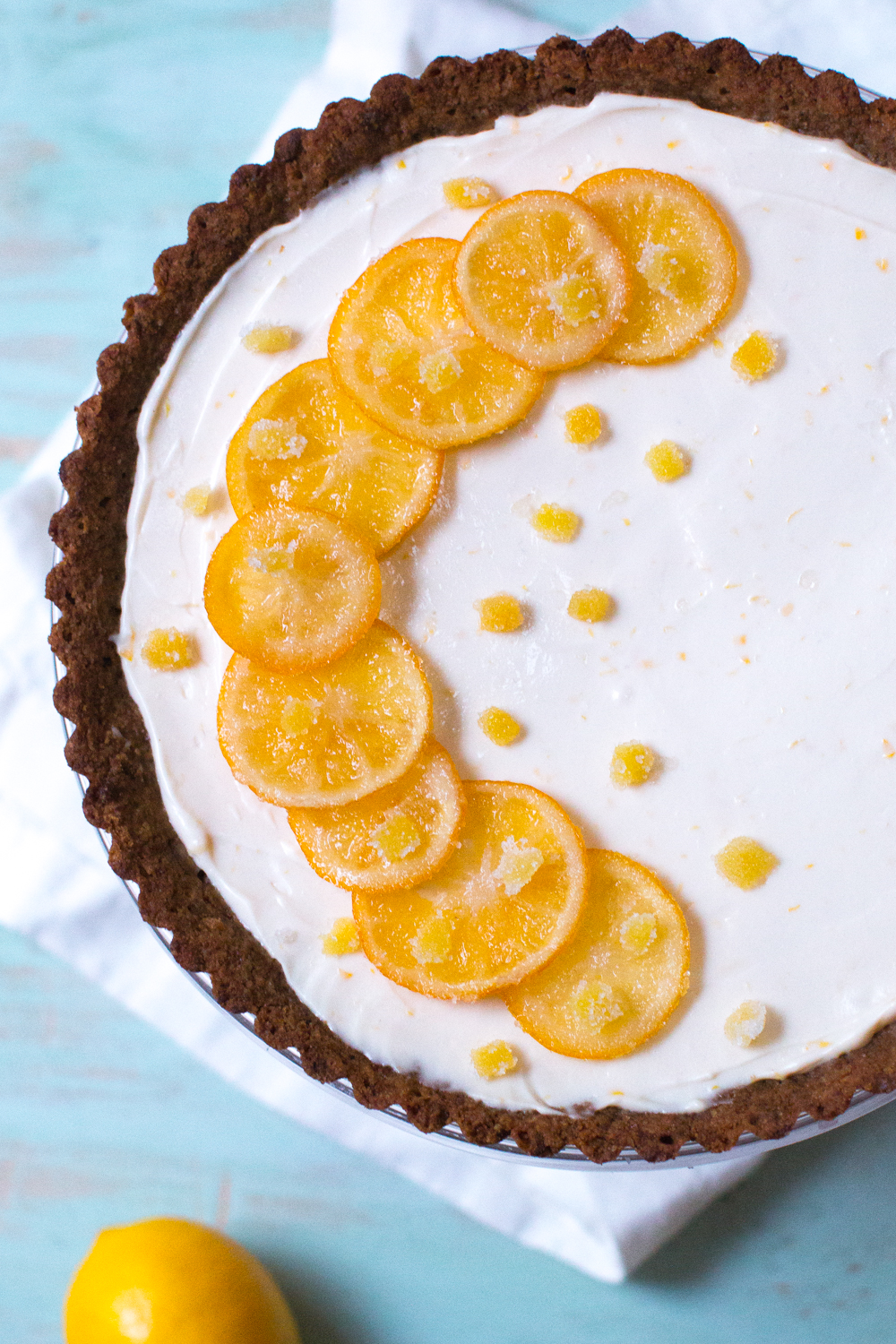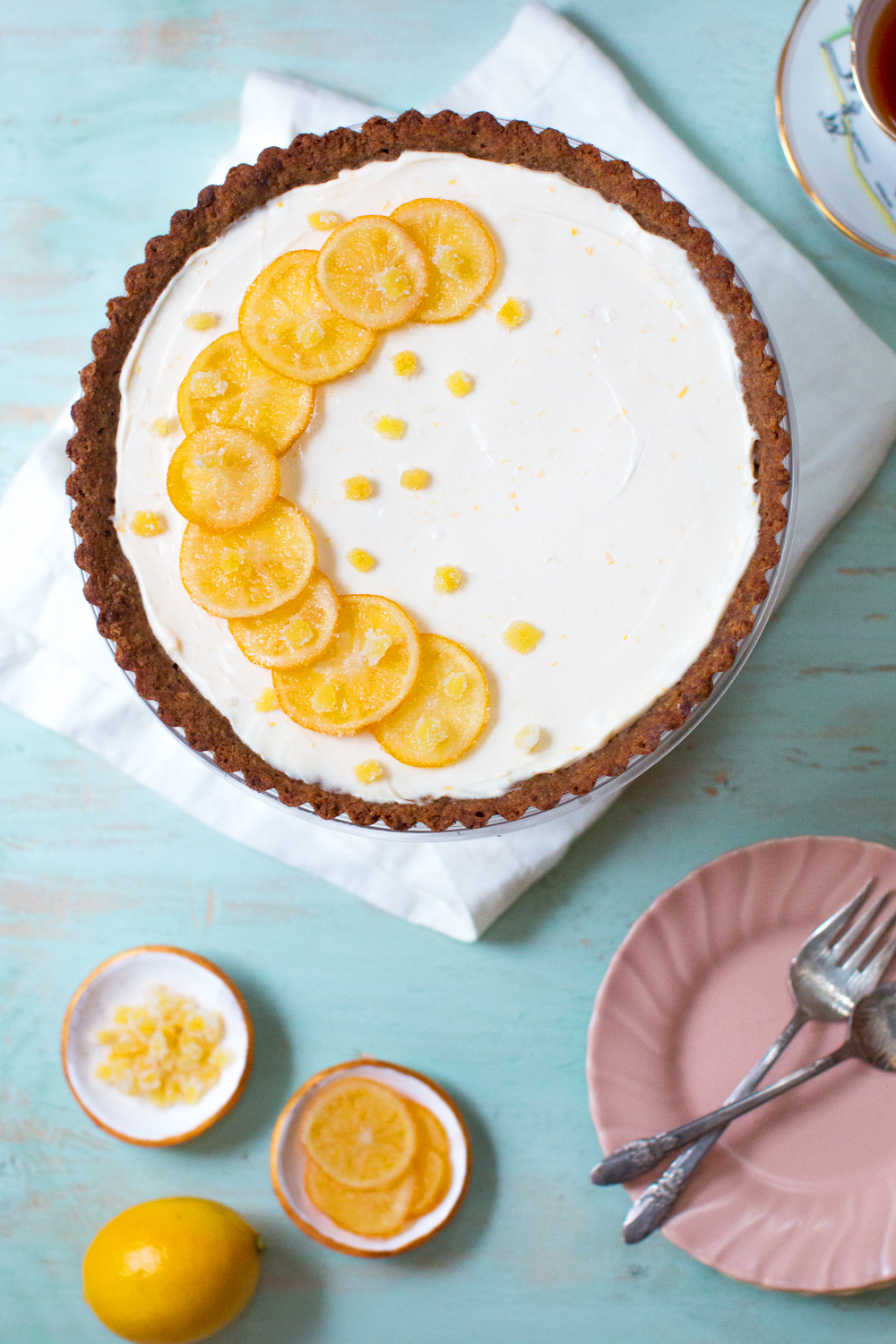 Print
📖 Recipe
Meyer Lemon Ginger Molasses Tart
---
Description
Light, bright lemon mascarpone filling gets cozy in a warm and spicy ginger molasses tart shell. Topped with candied Meyer lemon wheels and ginger bits.
---
CANDIED MEYER LEMON & GINGER INGREDIENTS
Meyer lemons - 4
fresh ginger - 1 knob
ice water - 1 large bowl
granulated sugar -

2

cups

water -

2

cups
GINGER MOLASSES TART SHELL INGREDIENTS
all purpose flour -

1 ½

cups

brown sugar - 3 tablespoons
freshly grated ginger - 2 teaspoons
ground cinnamon - 2 teaspoons
fine sea salt - 1 teaspoon
freshly grated nutmeg - ½ teaspoon
cardamom - ¼ teaspoon
unsalted butter (cold & cut into ¼" cubes - ½ cup (1 stick))
egg yolk - 1
molasses - 2 tablespoons
white vinegar - 1 teaspoon
LEMON MASCARPONE FILLING INGREDIENTS
mascarpone -

1

cup

Greek yogurt -

⅔

cup

honey -

⅓

cup

zest of Meyer lemon - 1 tablespoon
fresh squeezed lemon juice - 2 tablespoons
pure vanilla extract - 1 teaspoon
---
Instructions
TO MAKE CANDIED MEYER LEMON & GINGER
Thinly slice lemons and remove any seeds. About 24 thin slices.
Peel and slice the ginger into ⅛" thick slices. About 2 tablespoons.
Prepare a medium-size bowl with ice bath.
Bring a pot of water to boil, add lemon slices and ginger bits, boil for one minute. Strain lemons and ginger from boiling water and plunge into ice water for a few of minutes until cool, drain.
Add sugar and water to a large pot or skillet. Bring to a simmer, stirring occasionally until sugar is dissolved.
Add Meyer lemon slices and ginger bits in a single layer and simmer for about an hour, until rinds are translucent.
Using a small, fine mesh strainer remove the lemon slices and ginger bits from the syrup and cool on wire rack.
Once cooled, chop the ginger into ¼" bits. Then gently toss the ginger and lemon wheels in granulated sugar. Allow to set on rack for at least a few hours, preferably overnight.
*Strain the syrup into a mason jar. You now have a lemon ginger simple syrup to sweeten your tea!
TO MAKE GINGER MOLASSES TART SHELL
In a food processor pulse the the flour, brown sugar, ginger, cinnamon, salt, nutmeg and cardamom together to mix. Add the cold butter cubes, and blend the mixture until it resembles a coarse meal.
In a small bowl lightly whisk together the egg yolk, molasses and white vinegar. Add the mixture to the flour mixture in the food processor and pulse to blend until the mixture starts to come together but still looks crumbly.
Turn the crumbly mixture out into a 10-inch tart pan with a removable bottom. Press the mix onto the bottom and up the sides of the pan to create shell. Chill the crust for 30 minutes.
Preheat the oven to 375°F.
Prick the crust with a fork then line with parchment paper or foil. Fill the lined shell with the dry beans, dry rice or pie weights.
Bake the tart shell on the center rack for about 15 minutes. Carefully remove the lining and filling and bake for 8-10 minutes more until the shell feels firm.
Cool the crust in the pan on a cooling rack.
TO MAKE LEMON MASCARPONE FILLING
Prepare the filling by blending the mascarpone, Greek yogurt, honey, Meyer lemon juice, Meyer lemon zest and vanilla. Once fully blended, cover with plastic wrap and refrigerate until the the shell has cooled.
Fill with the cooled tart shell with mascarpone filling. Smooth out the top with the back of a spatula.
Chill in the fridge for at least a couple of hours so the filling has time to set up.
Once the filling is set and doesn't jiggle anymore, decorate the top with candied Meyer lemon slices in a half moon shape and sprinkle with candied ginger stars.
Slice into 8-10 wedges and serve with warm teacups of Earl Grey Tea.
Notes
*If you're short on time, it's no bid deal to skip the he candied Meyer lemon and ginger. The tart holds it's own without the sparkly bits.
*If you do choose to make the candied Meyer lemon and ginger, be sure to save the simple syrup for sweetening tea, ice cream or fruit.
Adapted from Candied Meyer lemon adapted from She Wears Many Hats recipe