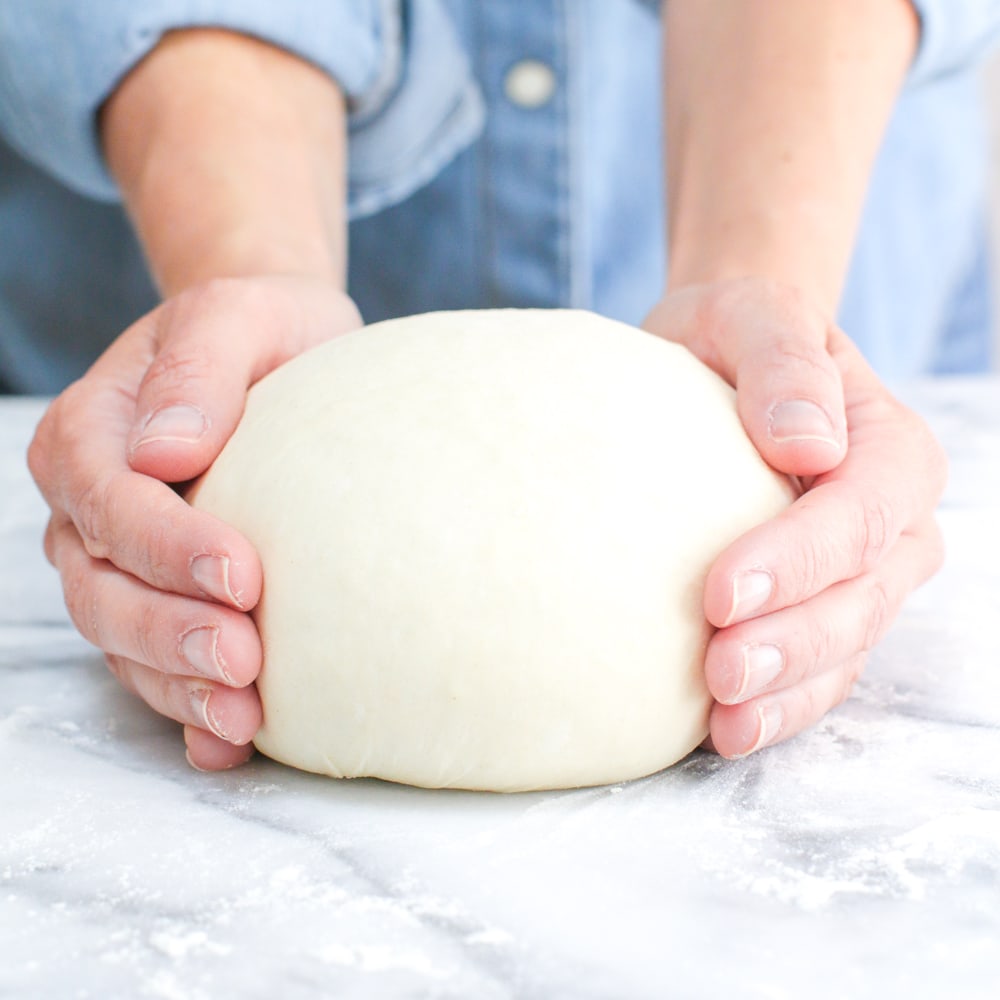 For years I've tried and failed miserably to master pizza at home. I've attempted every trick under the Tuscan sun. Multiple pizza stones. A rippin' hot oven. I even convinced my husband to rig up a primitive brick and stone pizza oven on the BBQ. The lightbulb moment came when I discovered this 72 Hour Pizza Dough from Baking Steel.
Jump to:
Pizza problems
Generally, it goes down like this. I buy mediocre, pre-packaged dough at the grocery store, because I never plan ahead enough to make my own dough. Then, I overdo it on sauce and toppings. I get a misshapen, heavy pizza that glues itself defiantly to the peel. When it comes time to transfer the pizza to the oven, I go into full-blown panic mode. I hesitate halfway through the transfer, dropping ingredients all over my fiery-hot oven floor. This tends to set off every fire alarm in the house and results in a sad, half calzone/half pizza, half burnt/half undercooked hybrid. I scrape up the mess, and my pride, eating the few edible bites as I waft the lingering smoke from the air.
The Baking Steel solution
This is how it went every single time until I met Andris Lagsdin, the genius behind Baking Steel. Earlier this year I had the opportunity to visit Andris in real life, at his studio just outside of Boston. From that moment on, my whole homemade pizza-making game changed forever.
The steel dossier
If you've never heard of Baking Steel, it's basically the best thing to happen since sliced pizza. Andris has a pretty epic story of how he brilliantly schemed up the ultimate game changer in the homemade pizza situation. I wish I had one of those side by side, infomercial style, before and after pics. I will just let the after-images speak for themselves. I'd all but given up on the idea of homemade pizza. Then, Andris showed me his simple recipe for 72 Hour Pizza Dough from Baking Steel and a few basic tips for using the Baking Steel to get artisan style, pizzeria quality pies at home.
Buy Baking Steel
This recipe for 72 Hour Pizza Dough from Baking Steel uses just 4 ingredients. It takes minimal effort and just a little planning ahead to develop that classic pizzeria-style pizza crust we all know and love. I promise it's worth the effort. Purchasing Baking Steel is worth it's weight in steel (which is crazy heavy).
💭 Top tip
I now make this 72 Hour Pizza Dough from Baking Steel almost weekly. That way, I always have dough ready to go when a pizza craving hits. So basically daily. This simple dough is a tried and true recipe that delivers on both flavor and texture. Allowing the 72 Hour Pizza Dough to age for all of those hours helps to develop a deeper flavor. I hear the aging aids in the char factor, too. Bonus!
There you have it, game-changing homemade pizza thanks to this 72 Hour Pizza Dough from Baking Steel and the magic of a rippin' hot Baking Steel
.
📖 Variations
If you need a little pizza inspiration, I've got you, boo.
🥘 Ingredients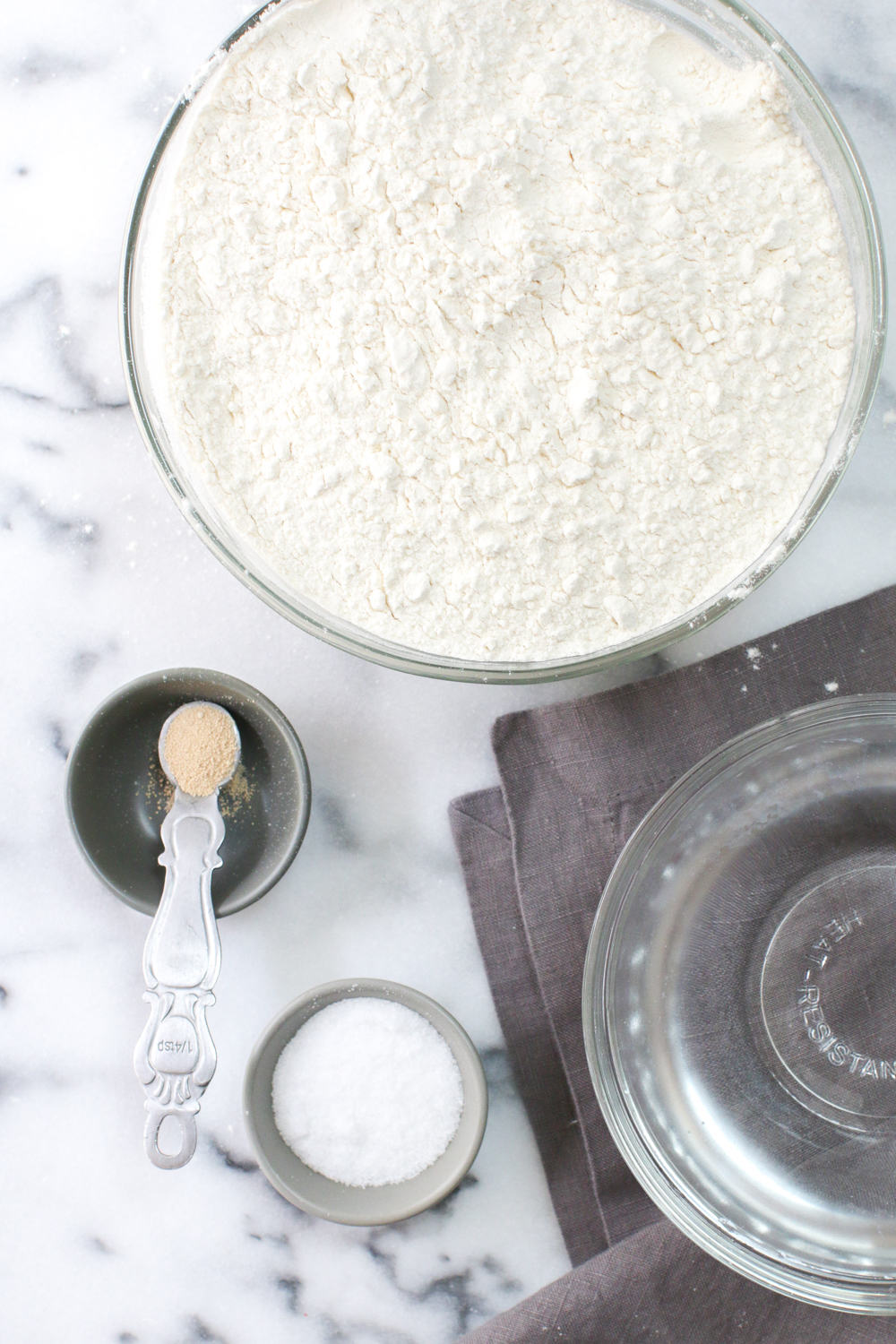 🔪 Instructions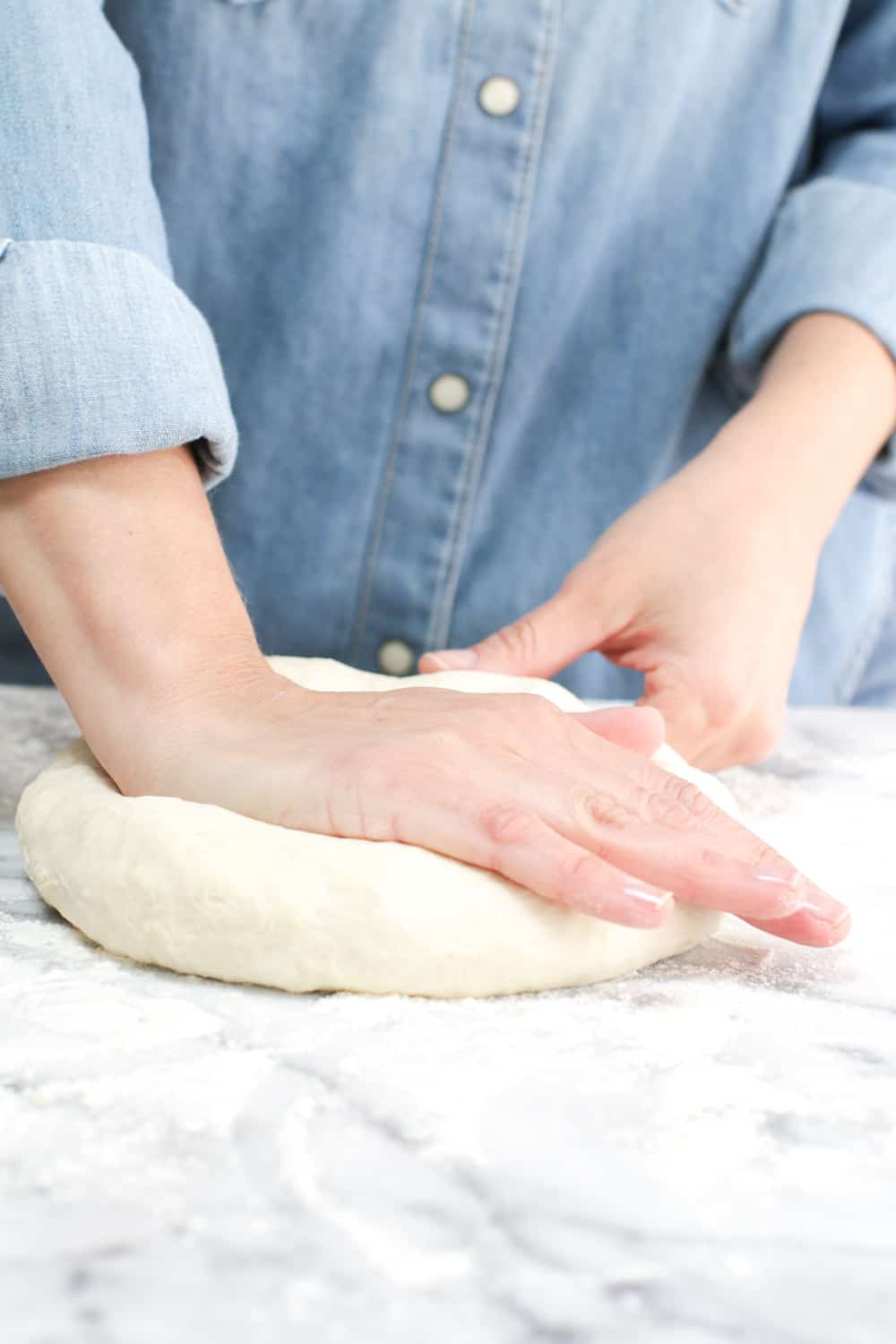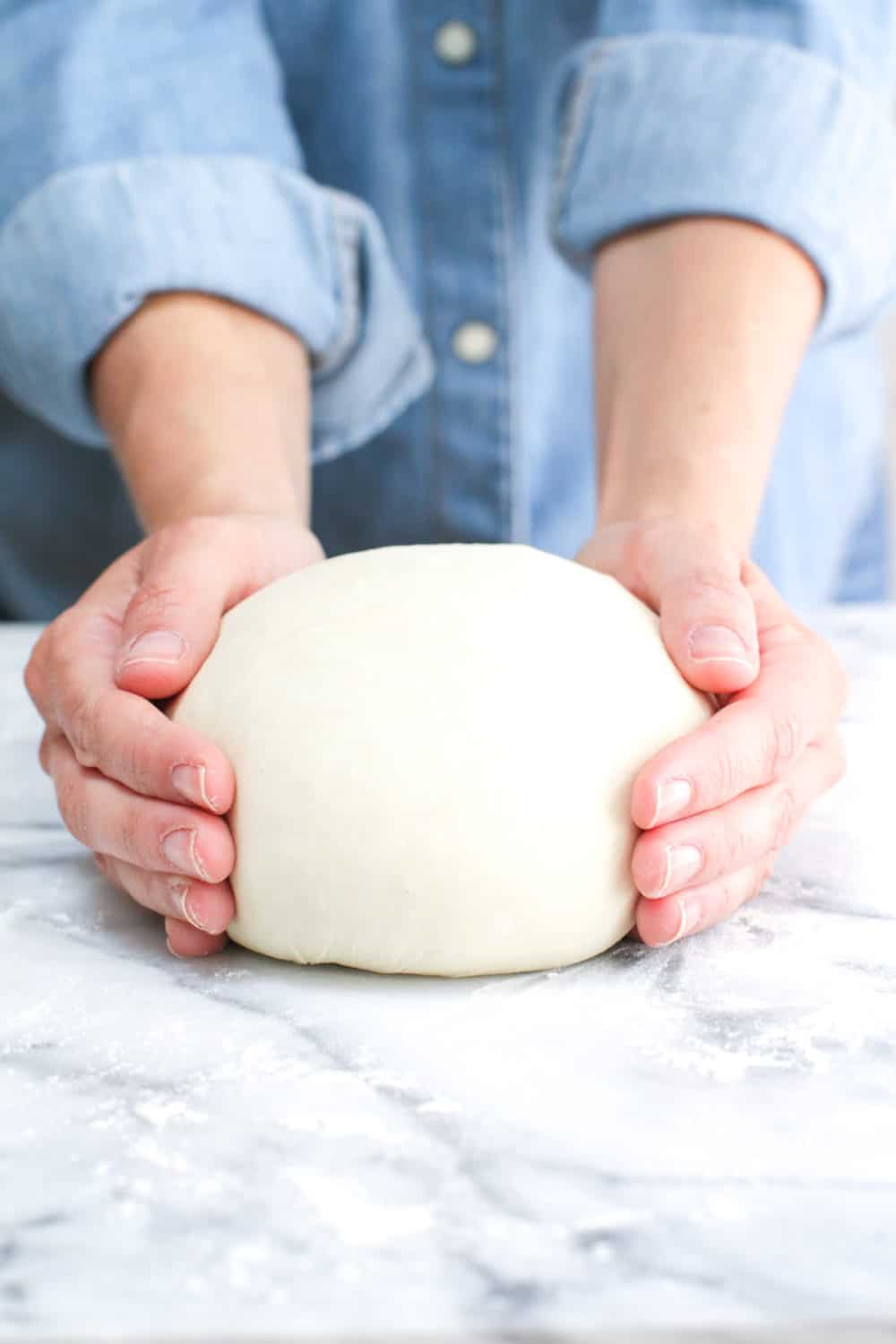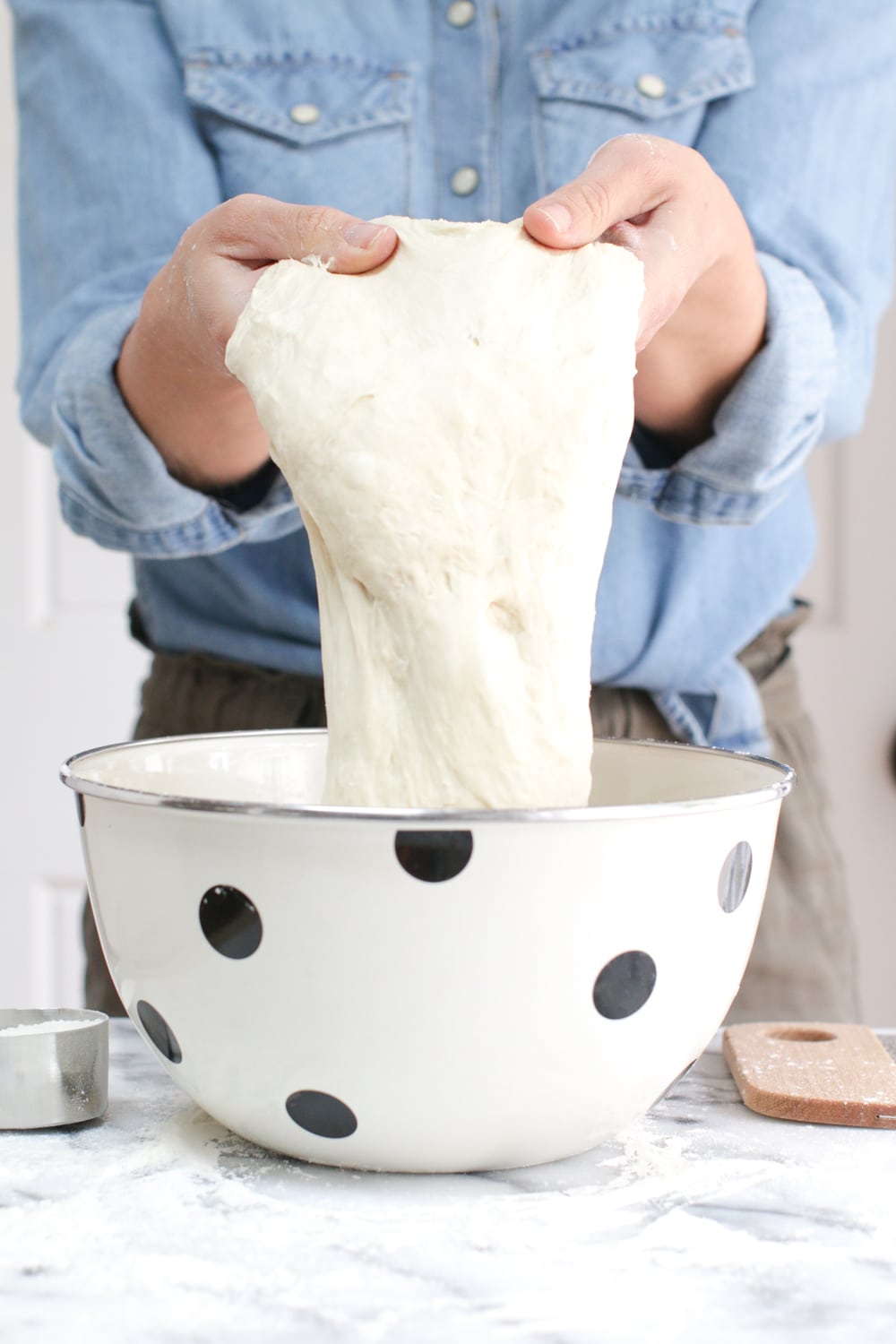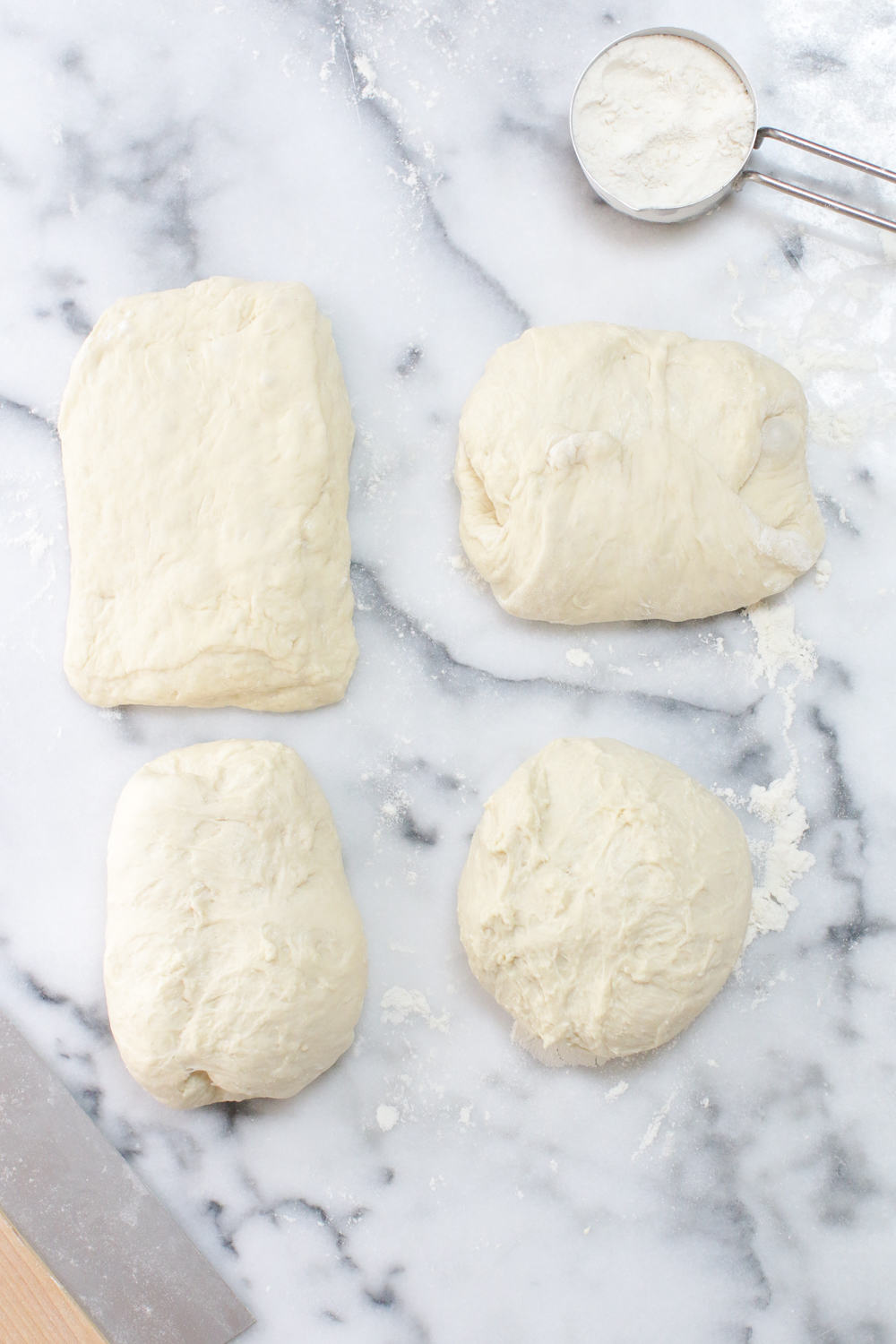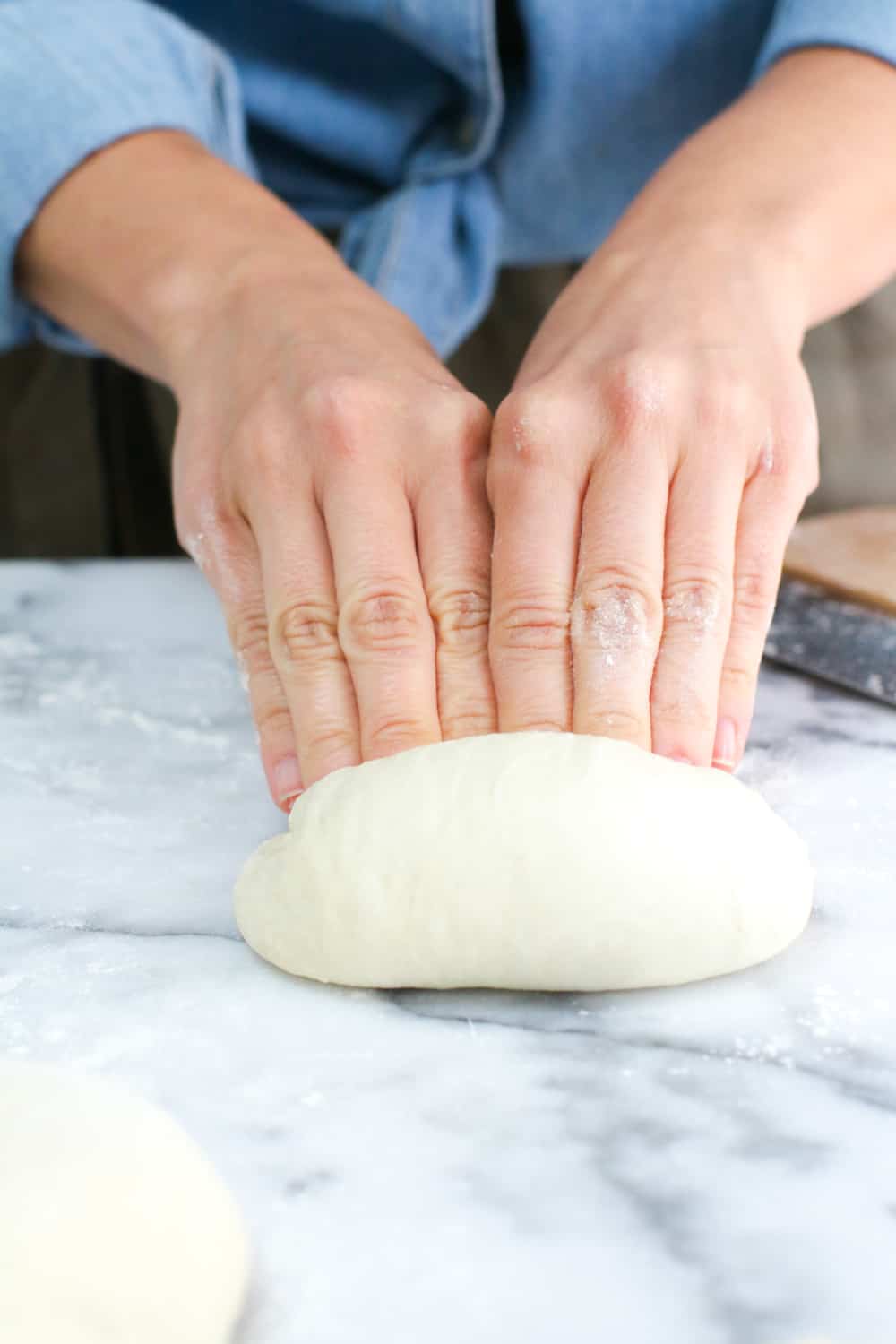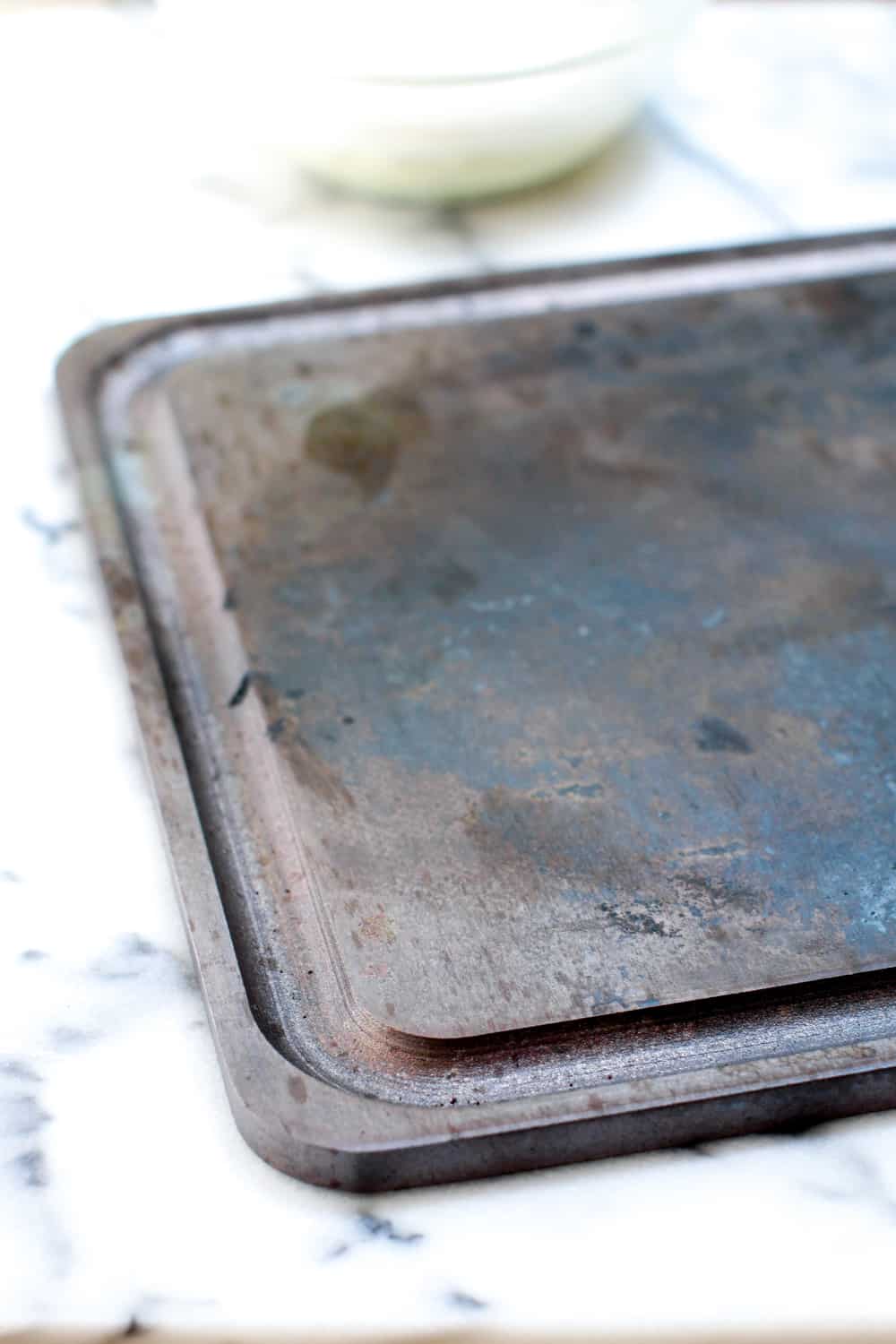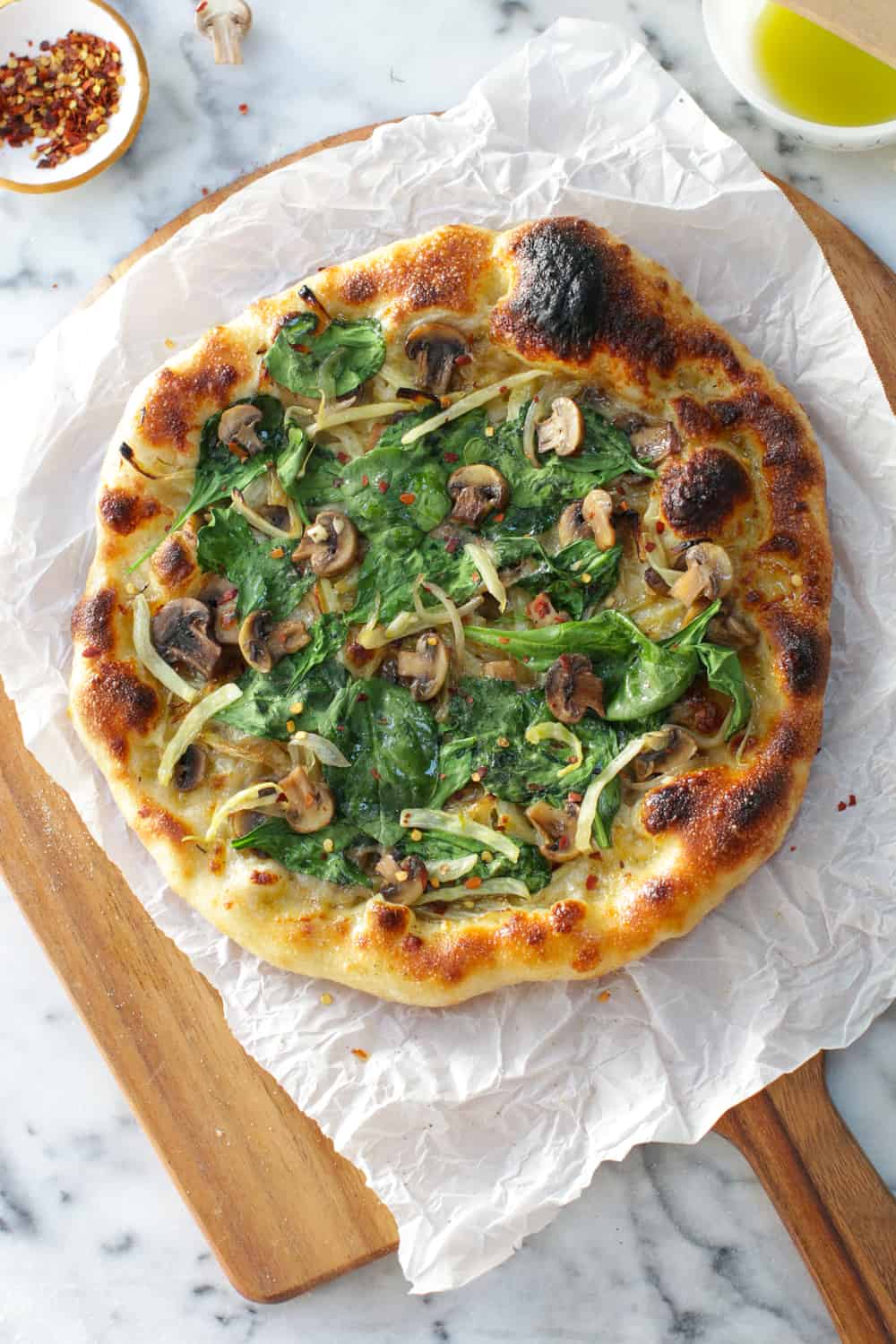 Print
📖 Recipe
72 Hour Pizza Dough from Baking Steel
---
Description
This 72 Hour Pizza Dough from Baking Steel is chewy, flavorful and everything you love about pizzeria style pizza dough easily made at home.
---
500

grams

bread flour or all purpose flours - we prefer bread ((* 3 ¾c))

16

grams

fine sea salt ((* 2 tsp))

1

gram

active dry yeast ((* ¼ tsp))

350

grams

water ((* 1 ½ cups))
---
Instructions
Combine dry ingredients into a bowl and whisk.
Slowly add water, using a wooden spoon mix thoroughly.
Remove from bowl and knead for 2-3 minutes to remove any clumps.
Place dough in a bowl and cover with a damp cloth or plastic wrap.
Place on counter and bulk ferment for 24 hours at room temperature.
Lightly flour a work surface, remove dough and place on floured work surface.
Divide dough into equal portions. (this recipe makes 4- 10" pies or 3- 12"-14" pies)
Next we're going to make dough balls. Place one dough between your hands and fold two sides into center. Rotate 90° and fold into center, continue this process until a ball is formed. Place smooth side into palm and swiftly pinch the seam closed. You can be aggressive with the pinch. Gently roll between your hands to form a tight boule.
Place dough into highly oiled plastic cylindrical containers (16 oz. deli takeout containers are perfect for this), date containers and place in fridge for 48 hours.
Remove from refrigerator at least 1 hour before you use.
Notes
This recipe is lovingly borrowed, with permission, from the original 72 Hour Pizza Dough recipe from Baking Steel.
This recipe makes 4- 10" pies or 3- 12"-14" pies.
Once the dough has fully risen and aged in the fridge, feel free to freeze the dough (in the containers) until you are ready to use it. Then thaw it out in the fridge overnight before you use it.